Transfer news: Mike Phelan says Sir Alex Ferguson was eyeing top talent
Mike Phelan says Man Utd would have delivered a marquee signing had Sir Alex Ferguson's regime remained at Old Trafford.
Last Updated: 24/10/13 12:42pm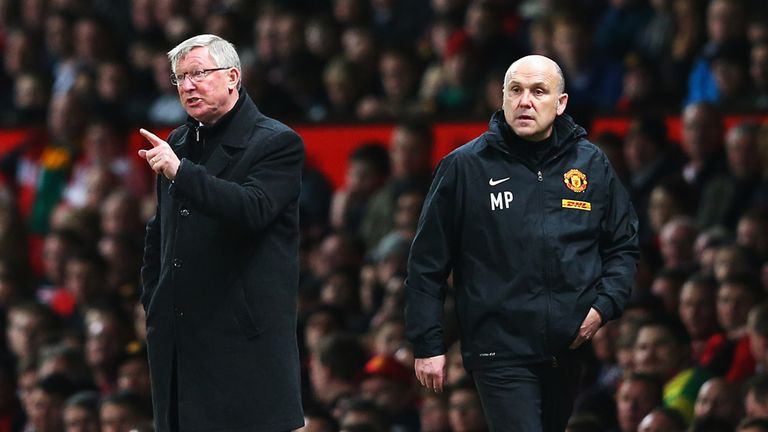 Ferguson took the decision to slip into retirement at the end of the 2012/13 campaign, passing the managerial reins on to fellow Scot David Moyes.
With chief executive David Gill also vacating his post, it proved to be a summer of transition for the red half of Manchester.
Transfer plans were hindered as a result, with Marouane Fellaini the only new arrival despite several targets being chased.
Phelan, who left his assistant manager role alongside Ferguson, feels United missed a trick, with Moyes unable to wrap up the kind of deal that his predecessors had in the pipeline.
He told a Scandinavian United supporters' club magazine: "If Sir Alex and David Gill had still been the bosses, I won't name the player, but there would have been a star signing, one of the absolute best players in the world.
"It was something the boss talked about, and the owners and David Gill were also quite clear on doing it.
"There's very few of such players out there. I think it's clear to everybody who I'm talking about.
"We didn't see the need for a big clear-out of the squad, that's why Sir Alex and I had the one big signing in sight. One such star signing gives everybody a lift, we saw that with Robin van Persie."
Phelan's comments come after remarks in Ferguson's autobiography that Wayne Rooney pleaded with the Scot to sign Mesut Ozil three years ago.
Ferguson ignored the striker's advice and said: "Ozil was not on our radar. I said that to Wayne at the time.
"We signed Chicharito [Javier Hernandez] that summer. My thoughts at the time were a Rooney and Chicharito partnership. That was a fair prospect for us to look at.
"When Ozil was at Werder Bremen he played wide right initially then they played him off the front.
"That type of player was not necessarily on our radar. I told Wayne, 'Leave the signing of players to me'. We've got lots of them right."