Germany coach Joachim Low happy with deserved win over England
Germany coach Joachim Low felt his side deserved their 1-0 victory over old foes England at Wembley.
Last Updated: 19/11/13 11:14pm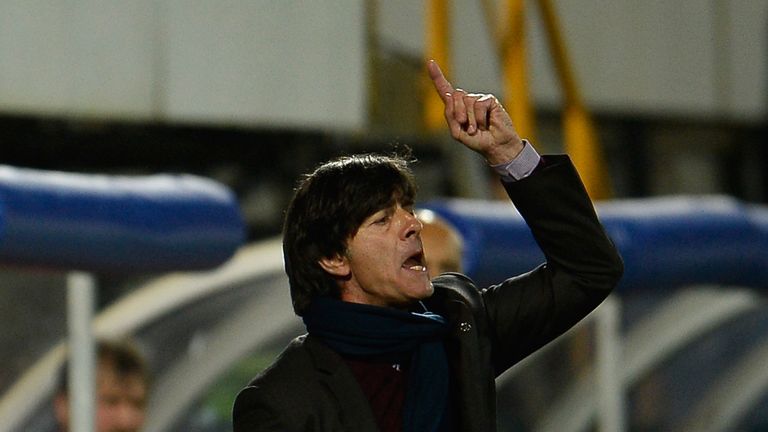 Arsenal defender Per Mertesacker scored the only goal of the game to give Germany their sixth straight win over England on English soil as both sides continued their plans for next summer's World Cup finals.
Low, who made wholesale changes to his regular starting XI, was full of praise for the players who stepped into the side and felt Germany should have scored more goals in the second half after missing a number of clear opportunities.
"The fact that we won here at this time-honoured place is a source of joy for us," said Low.
"Over the 90 minutes we deserved to win this game. We had a good grip on the game. What we missed was converting a few chances on the break, especially in the second half, to seal the game earlier than we did.
"I was annoyed at times because we really squandered our chances, many of them when we should have extended our lead much earlier. Especially when England were open in defence, we should have scored that second goal."
"I can approach 2014 with a sense of quiet confidence," Low added. "Many of the players who I wanted to test here today can be proud to have withstood the pressure of playing against such a great crowd."
Low also singled out match-winner Mertesacker for special praise describing the defender as a "pillar of strength".
"Per definitely organised our defence, he has turned out to be a pillar of strength literally speaking in terms of his height," Low added.