Premier League: Manchester United boss David Moyes feels lucky to have had stability
Manchester United manager David Moyes says he is a lucky man to have worked for clubs who do not hire and fire.
Last Updated: 17/12/13 5:19pm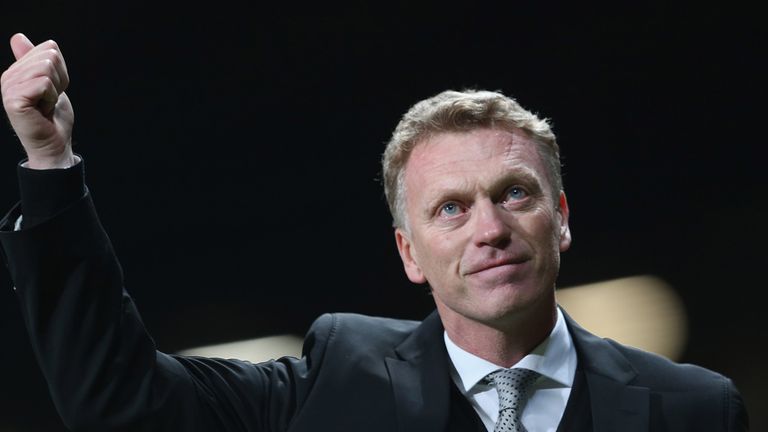 Steve Clarke and Andre Villas-Boas have both been sacked and there is also speculation over the future of Cardiff's Malky Mackay following friction with club owner Vincent Tan.
Yet Moyes is under no internal pressure at United, despite a difficult start to his reign, with the Scot assured of the time he needs to make a success of the job, just as he had at Preston and Everton.
"It makes me realise how lucky I have been at the clubs I have been at," said Moyes.
"I worked for great people at Preston, great people at Everton and my short experience at Manchester United tells me I am working for really good people here.
"Maybe some of the other managers haven't been as fortunate as I have.
"The best clubs have had stability over the years, if you look at Arsene Wenger the stability he's given Arsenal Football Club. I look at Sir Alex Ferguson and the stability he gave Manchester United and even to my own extent what happened at Everton Football Club."
Moyes feels that clubs who give managers time are more likely to have long-term success than those that look for short-term solutions.
"I think the clubs who have given managers that time have benefited. Obviously the owner and the chairmen of those clubs have to make the decision they want and they'll have their own reasons," he said.
"I can only say that I've found it, even over the years, Bryan Clough and Bobby Robson when they got 12/13 years at Ipswich or Notts Forest as manager, it's getting less and less that you see that in football.
"Maybe the more we see it it might help clubs gain that control and stability, and in turn mean they're not hiring and firing managers quite so often."