Alvaro Negredo says Manchester City can cope with fixture congestion
Alvaro Negredo says Manchester City can cope with their increasingly congested fixture list.
Last Updated: 08/01/14 6:49pm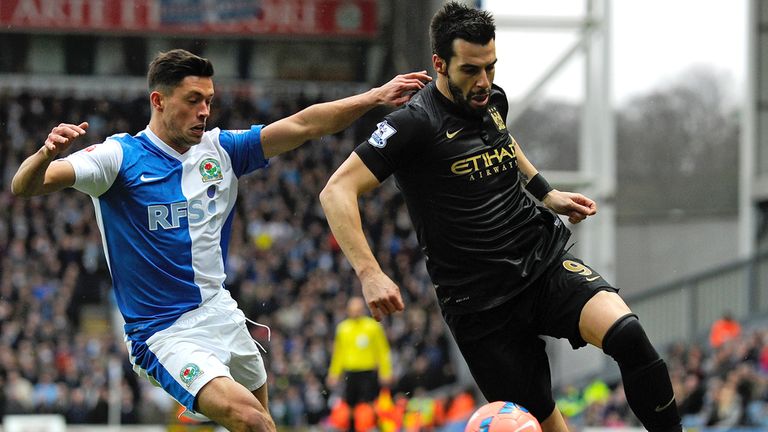 City drew 1-1 with Blackburn in the FA Cup third round on Saturday and will have to try again at the Etihad to overcome their Championship opponents.
City are challenging for the Premier League title, the Champions League and Capital One Cup as well as the FA Cup.
The Capital One Cup semi-final first leg with West Ham is first up on Wednesday and Negredo - who scored the opener for City before Scott Dann's equaliser - admits a draw was not what they wanted at Ewood Park.
"It wasn't an easy game for anyone," he said. "We did take the lead but in the end we drew. Now we have to play an extra game.
"That is not what we wanted but that is what it is and we will have to play the replay at home.
"Hopefully we can go through at the Etihad Stadium. It was a bad day but we have to keep working and reach the next round."
The 28-year-old was disappointed that his own effort was not enough to see City through.
He said: "It was important to score. It didn't mean the victory or that we got through to the next round but we have to keep working hard, as we are doing.
"The main thing is to recover well after all the games. A good thing about this club is we have a big squad with a lot of players, so we can rotate without the change changing the way we play.
"Hopefully we can get a good result in front of our fans and get a good result to go with to West Ham."