George Groves picks his #One2Eleven for Fantasy Football Club
Lifelong Chelsea fan George Groves picks his all-time XI of Stamford Bridge stars on the FantasyFC.
Last Updated: 26/01/14 2:03pm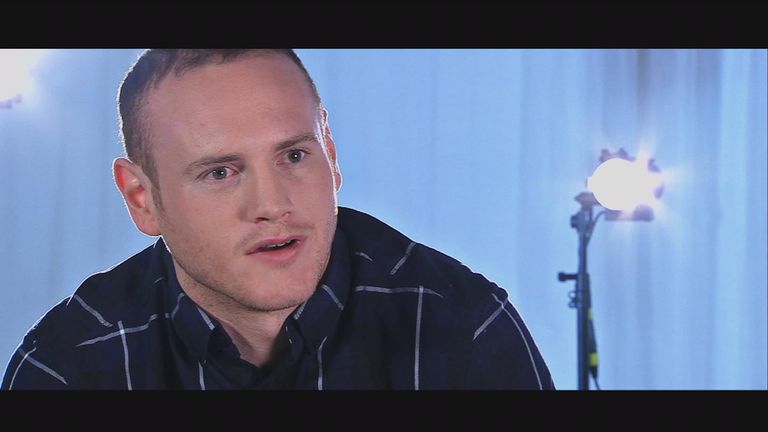 This is Groves's #One2Eleven...
GOALKEEPER - Carlo Cudicin: My goalkeeper of preference would be Carlo Cudicini. He was a great keeper. He was very flamboyant. There was something about him that I enjoyed watching. In the modern era probably the best keeper we've had is Peter Cech but I will still go with Cudicini.
LEFT BACK - Ashley Cole: He has been a world-class left back for so long. To start at Arsenal and come to Chelsea and still feel like a Chelsea player, he has done well. He is a great player.
RIGHT BACK - Branislav Ivanovic: I don't think Chelsea have had any stand-out right backs. I was never a big fan of Melchiott or Ferreira so I have gone for Ivanovic. He is a very good player, big, strong and does his job. I am pretty sure his preferred position wouldn't be right back but he still gets in my team.
CENTRE BACK - John Terry: I like John Terry. I have met him a couple of times. I did my first pitch walk at Chelsea and I was shocked and happy to see him and seemed just as happy to see me. I had my belt with me and he wanted to have some pictures with me and my belt. He has been a great captain and a great footballer.
CENTRE BACK - Marcel Desailly: When I was really young and just starting to get into football and Chelsea, Desailly was the main man. His nickname was the rock and I think that was a very suitable nickname and I wouldn't want to do too many rounds with him in the ring. He was a solid performer.
LEFT WING - Arjen Robben: Robben was a great player. He came in when Chelsea were signing a lot of good players and he was the one who burst on the scene, especially in the Premiership. They could not read him; he was just too quick, too skilful. He ran with the ball too quickly. I would like to see him back in the Premiership. He is an entertaining player to watch.
MIDFIELD - Claude Makelele: He came from Chelsea from Real Madrid and I was excited about seeing this guy and so many people were excited about this player who never scored and never really got involved, a purely defensive player, but he certainly did his job. He was a major part of Chelsea's success.
MIDFIELD - Frank Lampard: He is one of Chelsea's best-ever players. He is a formidable attacking midfielder. The amount of goals he has scored from midfield is unrivalled and he is still doing it today.
RIGHT WING - Juan Mata: He scores goals and he is just a fantastically talented player. A saying I always adhere to is, 'everything for a reason'. The reason he wasn't always getting picked only Jose Mourinho knows. He [Mourinho] is yet to fail us so far, so who am I to question his decisions.
STRIKER - Gianfranco Zola: He is my favourite Chelsea player. My first experience was watching the FA Cup against Middlesbrough way back at my Nan's house on TV and seeing Zola and the guys play. My Granddad was telling me how great Zola was and I didn't understand the stuff he was saying. Only now do look back and see what a truly talented player he was. .
STRIKER - Didier Drogba: Twenty-four million they signed him for and he came in and had a couple of quiet seasons, and we wondered when is this guy going to perform? But boy did he perform by the end. I remember we would go through season after season not getting a result against Arsenal until that one game when Drogba just ruined their back four and ended up scoring two goals. Since then the table has certainly turned in Chelsea's favour. Obviously we won the Champions League and he was a major part of that night, for that reason alone he would be in my XI.