Premier League: Norwich's Wes Hoolahan in Chris Hughton's plans
Norwich boss Chris Hughton has revealed Wes Hoolahan will be part of his plans for Saturday's game with Manchester City.
Last Updated: 06/02/14 6:27pm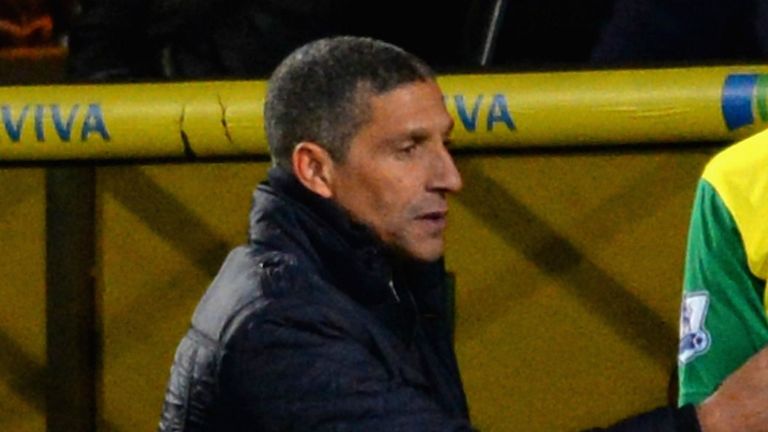 Winger Hoolahan handed in a transfer request during the January window but was denied the chance to join former boss Paul Lambert at Aston Villa.
Hughton says he and Hoolahan have settled their differences, with the Republic of Ireland international committed to helping the club retain their Premier League status.
"Wes will be in the squad. There is only one thing that is certain now: Wes will be here," said Hughton.
"Wes is very committed. We have a 14-game end-of-season run-in and he's very much there for the challenge, very much part of the squad.
"He's very motivated. He's knuckled down very well in training. He is a good player as we are all aware of and he will be fighting the same as everyone else for a place.
"He's trained very well and he's very focused."
Hoolahan has not played for the club since the 1-1 draw at Crystal Palace on New Year's Day but Hughton believes the Norwich supporters will be sympathetic to him on Saturday.
"The only things I'm thinking about Wes at this particular moment are all positive," added Hughton.
"He's a very popular member here. He's done some wonderful things for this football club and we are very much looking forward to him being part of these past 14 games and giving everything he's got."
As for the game itself, Hughton believes they cannot afford to sit back and defend against a Manchester City side that thrashed them 7-0 in the reverse fixture at the Etihad on 2 November.
"There won't be too many people that will expect us to beat Manchester City," said Hughton.
"The ones I'd like to think would think different to that is our players.
"If we've got a committed group of players that are looking to play as a team, to defend well, but also have our really good moments of offensive play, that's all that you can ask for.
"It's a really wonderful challenge for us."