Premier League: Per Mertesacker defends Arsenal team-mate Mesut Ozil
Per Mertesacker feels it is unrealistic to expect Arsenal's Mesut Ozil to be at his best for the duration of the season.
Last Updated: 21/02/14 7:30am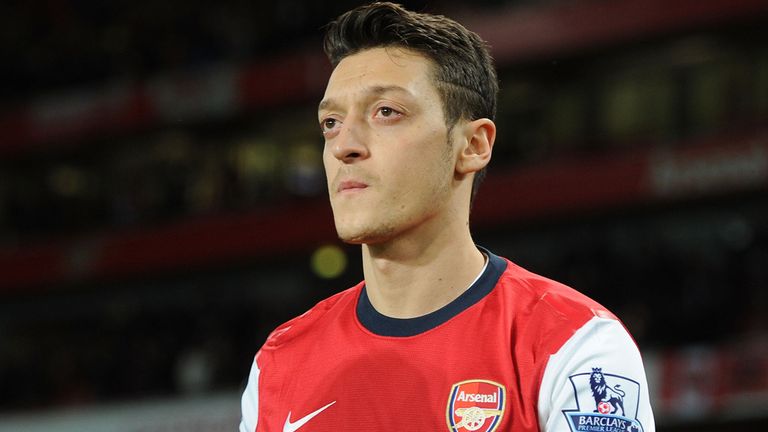 Gunners record-signing Ozil has been criticised for his recent displays, which included him missing a penalty during the 2-0 UEFA Champions League last-16 first-leg defeat to Bayern Munich at the Emirates on Wednesday.
However, Mertesacker, who plays with Ozil in both the Arsenal and German national side, has defended the midfielder, saying that he still needs time to adapt to the physical requirements of a demanding Premier League season.
"We have a lot of games here in England and everyone is tired, but it is not just up to Mesut," said Mertesacker.
"It is up to everybody to encourage and come back, during the game we all need to encourage each other.
"Mesut has played a lot of games and he is a massive player, we need him at his best. Game by game, he will come back stronger.
"It is not normal to come here and perform well in the first season over 50 games.
"Mesut is very important for us and he is a very creative guy. We need his assists and his goals, so the best is to encourage him."
Ozil was berated by team-mate Mathieu Flamini during the second half of the Bayern game in an attempt to lift the German's work-rate.
And Mertesacker feels that is a positive trait of Arsene Wenger's squad.
"It is good we encourage each other and we have to do well as a team. Talking to each other is the best thing we can do," he added.
"We need everyone on the pitch with their full mental strength.
"Mathieu tries to keep everyone alive and that is massive for the team, so I would not assess that as an argument.
"It is good to show everyone we are ready for the fight."