Women's Super League: Birmingham boss backs new signings to be a hit
Birmingham City Ladies manager David Parker is delighted with the players he has brought in during the close season.
By Dev Trehan
Last Updated: 27/02/14 2:32pm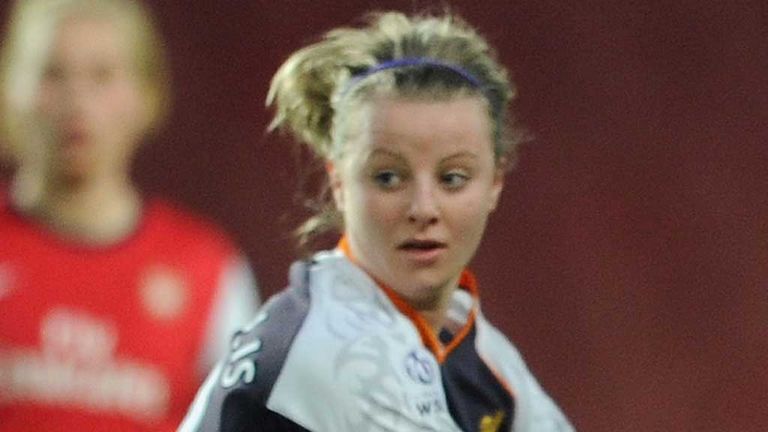 Rachel Unitt has moved to Notts County, Izzy Christiansen has gone to Manchester City and former skipper Laura Bassett and striker Rachel Williams have both joined Chelsea.
Birmingham have reinforced their squad by signing just two players so far during the off season. Former Liverpool striker Hannah Keryakoplis has joined from Stoke and tenacious midfielder Remi Allen has come in from Notts County.
Parker, who confirmed the club are on the verge of completing a third signing, says the players that have left will be sorely missed but insists it is part and parcel of being a football manager.
"It's definitely a blow. There's an on the pitch blow and an off the pitch blow," he told sky.sports.com.
"There are different reasons for each one of them leaving but it was always something we planned for. It's hard to talk about individual players once they've left but every single one of them were fantastic for the football club.
"They all helped it grow over the super league season and we benefited just as much as they did in terms of reputation and their growth as players. It's one of those where you're going to miss them but we've also moved on.
"We knew it was coming. We thought it might have come at different times for the players, but for us it's about progression planning and we have that in place across the whole club.
"We're tracking and monitoring players throughout Europe so that when the time is right, or if a player leaves, we've got two or three different options. It's always future-proofed because you never know when something is going to happen."
Parker, who has a background in performance analysis, believes Birmingham have recruited Allen and Keryakoplis at the right time, insisting the pair have already made a seamless transition to life at their new club.
"It's all about opportunities and bringing in players when the time is right. When we bring players in we profile them properly," he said.
"Remi Allen for example is an unbelievable fit for us. On and off the pitch it's just perfect. She's hard-working, she's a winner and a lot better technically than some people think.
"She's been labelled as a ratter, a battler, someone who breaks up the play and then gives it, but there's so much more to her game. Hopefully people will see that now and we'll give her more of an opportunity to showcase that.
"With Hannah Keryakopolis - once again the off-pitch fit is great," he added.
"When Marcus Bignot and I sat down and interviewed her we went through why, how and what she wanted out of her footballing career.
"Her personality came out straightaway and I remember when we did the paperwork, it could have taken 15 minutes but we ended up chatting away about football for over 2 hours. Sometimes you know when it feels right with a player."