Premier League: Tottenham boss Tim Sherwood challenges Paulinho to fight for place
Last Updated: 03/04/14 1:34pm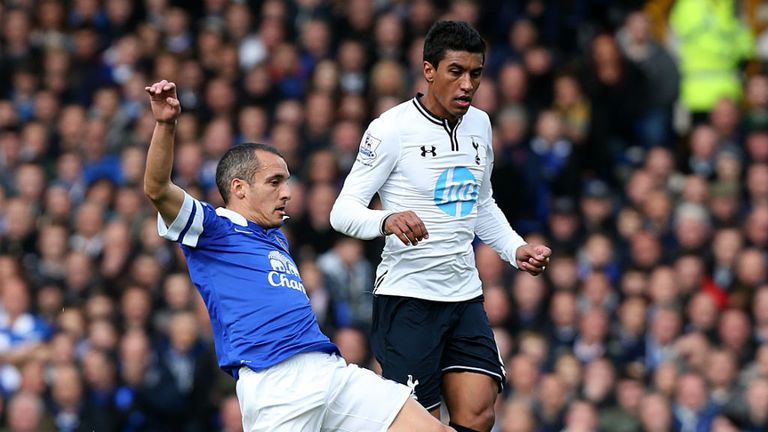 Tim Sherwood has told Paulinho that he will not select his team based on reputations and the Brazilian must earn a Tottenham Hotspur recall.
Paulinho joined Spurs from Corinthians last summer in a big-money deal but has struggled to perform consistently and has recently slipped out of the side.
He voiced his frustration last week about not playing regularly and admitted his struggles with the English language were contributing to a sense of discomfort.
Brazil's national team coordinator Carlos Alberto Parreira has offered assurances that Paulinho remains an important part of their set-up ahead of the World Cup, but Sherwood is only thinking about what is best for the club.
The Spurs boss hopes that Paulinho will continue to work hard and be a success in English football as he adjusts to the changes.
"I pick players on what they are doing in training, not on reputations and price tags," Sherwood said.
'I can't be worrying if the Brazil national manager wants him to play every week. I am going to do what is best for Tottenham, not any national manager.
"He knows if he trains well and plays well, he stays in the side. He's come here from another country and the language has been a problem for him.
"Also settling into the Premier League, it's a different game from what he has been used to.
"It's very fast with no respite and we play a completely different way to the Brazil team and the team he has come from.
"He won't find any Premier League team similar to what he has been used to. But he trains well and wants to be a success."