England's World Cup squad will be debated but Roy Hodgson's decision should be seen as an exciting one
Following the official announcement of Roy Hodgson's England squad for the World Cup, Adam Bate hopes there is a sense of optimism and excitement surrounding a promising group...
Last Updated: 13/05/14 8:55am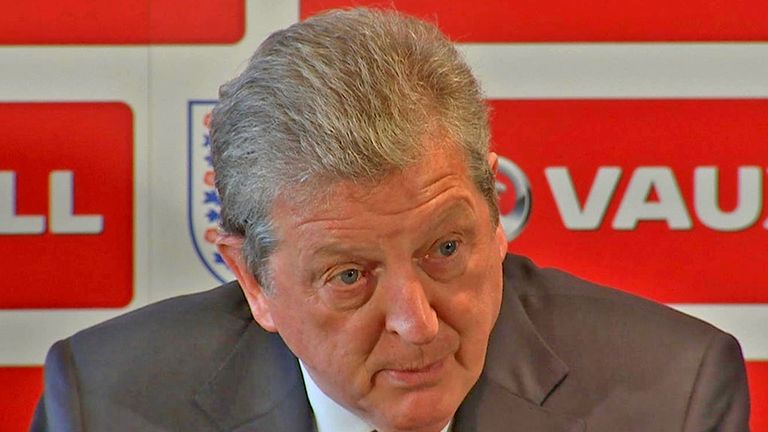 The decision to choose Luke Shaw over Ashley Cole grabbed the initial headlines. The omission of arguably England's greatest ever left-back and a reliable tournament performer was always going to spark a reaction. But the overriding sense should still be one of optimism and excitement.
For a manager perceived as cautious and risk averse in his outlook, Roy Hodgson's squad selection for the World Cup in Brazil is anything but. The demand to play the kids has become a familiar refrain on the radio phone-ins and internet message-boards, but it's been possible to detect some resistance when the coach actually made good on this remit.
Hodgson is aware of the fears that are out there and was quick to acknowledge only time will tell if this decision will be regarded as bravery or folly. "I've heard people say that if Leighton Baines got injured early on then Ashley might be the best man and yeah that's right," he said. "But of course, if Leighton Baines didn't get injured early on then maybe Luke Shaw would be the right option."
There will be old heads there, of course. Frank Lampard and Steven Gerrard have done this particular shindig more times than they'd probably care to remember. But only two other members of the squad have turned 30 – reverse goalkeeper Ben Foster and forward Rickie Lambert. Indeed, despite his age, the Southampton man typifies the freshness of this group of players.
Ten of the names are 24 or younger and Hodgson has changed more than half of the squad since Euro 2012. There are feel-good stories everywhere you look from the teenage Raheem Sterling to the prodigiously gifted Ross Barkley. While club loyalties frequently bring harsh criticism of Manchester United and Liverpool stars, the country seems united in its backing of Adam Lallana.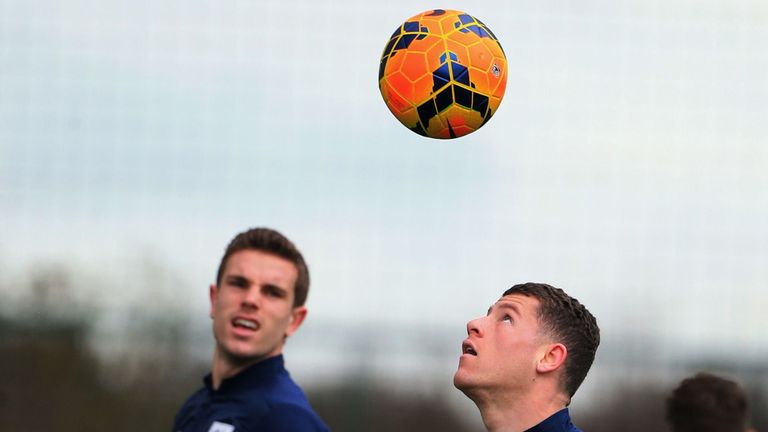 It's a relief too that Arsenal youngsters Alex Oxlade-Chamberlain and Jack Wilshere are set to sample the World Cup for the first time despite their recent injury worries. Hodgson cannot be accused of stifling the progress of England's most promising talents with this squad selection.
Perhaps Andros Townsend and Jay Rodriguez could have contributed to some more contentious decisions had they been available to the manager, but one look at the standby list highlights that many of the traps and pitfalls were avoided.
Jermain Defoe, now playing in Toronto, would have been a controversial choice. Andy Carroll has scored just two goals all season, while Tom Cleverley and Michael Carrick have found themselves caught up in the Manchester United malaise.  John Stones and Jon Flanagan have enjoyed breakthrough campaigns but are likely to be delighted just to be included as back-up options.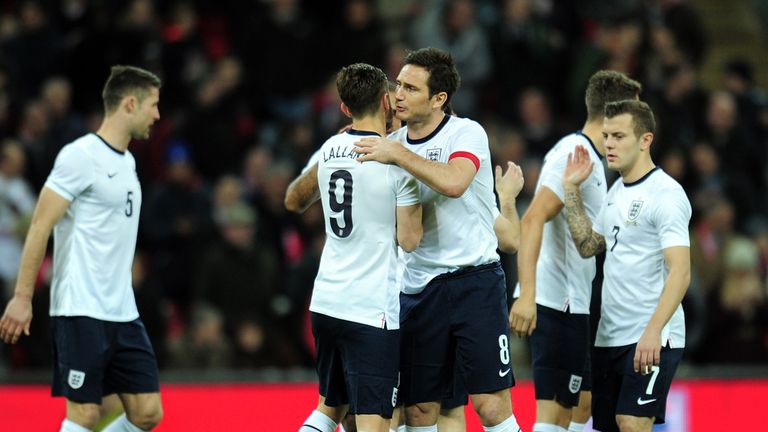 Building for the future can be a dangerous business at tournaments when there is always a strong argument for picking the best available players at this moment in time. But the beauty of this situation for Hodgson is that these youngsters are in form. There is no Theo Walcott hunch from 2006 or Martin Kelly confusion from 2012 here. These call-ups have been earned.
Burnout is unlikely to be an issue either. The lack of a winter break is a concern for some but Gary Cahill is the only outfield player in the squad to make 50 club appearances this season. Wayne Rooney, Gerrard and the regularly substituted Lallana are the only others to have played more than 40 times.
As a result, it can be hoped that this freshness of mind and body can inspire an enthusiastic approach from players and supporters alike. They can approach this tournament with plenty of positivity but a somewhat smaller dose of expectation. That's a healthy combination with which this England squad can enhance rather than damage their reputations.