England fans warned about World Cup protests in Brazil
England fans have been warned about their safety after more protests against the World Cup in Brazil.
Last Updated: 16/05/14 10:16am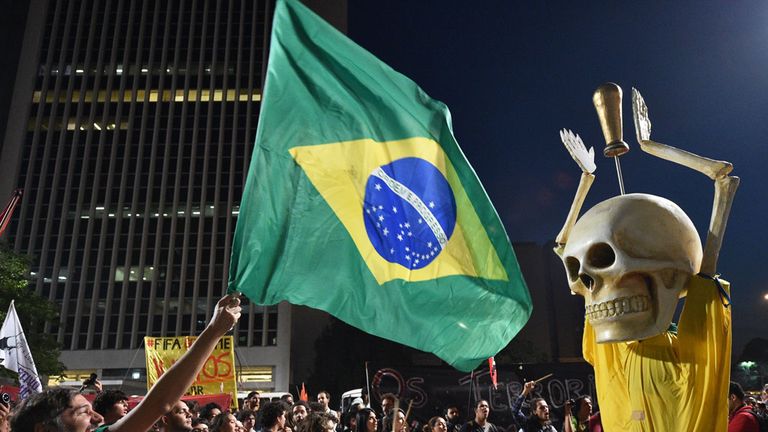 Thousands of people took to the streets of Sao Paulo and Rio de Janeiro to march against the cost of staging the event, just four weeks before the start.
Riot police dispersed the crowds, who were furious money spent on the tournament was not used for social projects and housing.
Alex Ellis, British Ambassador to Brazil, has told supporters to exercise caution if they find themselves caught up in any protests.
"We don't quite know what kind of process there will be or how many there will be, so unpredictability is probably the big issue to be thinking about at the moment," he said.
"If you do get caught up just keep calm, step away if you can, find a way out, pull yourself back if you see any confrontation. I think you know these things can suddenly change quite quickly and just keep cool.
"Just follow the Brazilians around you. I always say in any country you go to, see what they're doing, how they are behaving if they get caught in something like that. But on the whole, step away, keep calm and you should be okay."
Simon Harris, of the England Fans Forum, said: "These street protests could be very difficult.
"I do think England fans travelling have to be very cautious not to get caught up by mistake, by accident in a street protest, so you have to follow the advice on that."