Transfer news: Yaya Toure admits he is open over his Manchester City future
Yaya Toure has admitted he does not know where his future lies after his agent told Sky Sports that he could leave.
Last Updated: 22/05/14 7:46am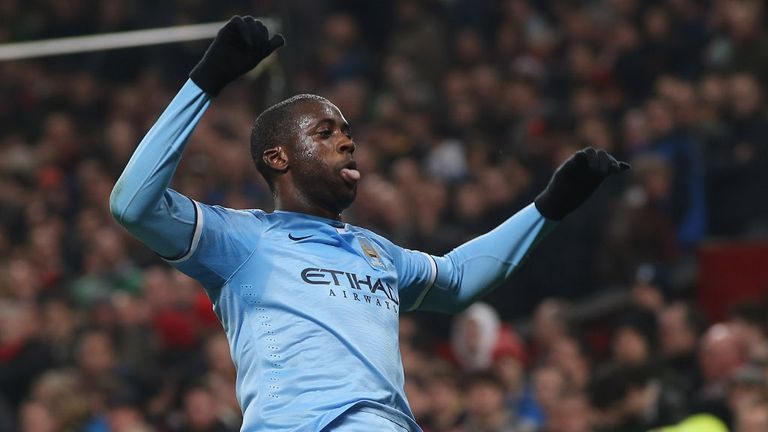 Reports emerged on Tuesday that Toure was far from happy about his treatment from the club's hierarchy over his 31st birthday last week.
His agent Dimitry Seluk explained on Sky Sports News that the Ivory Coast international had still to receive an apology or explanation from the club, and that this has led to question marks over his future.
"He is upset he wasn't congratulated," said Seluk. "If you're a famous journalist and your boss forgets to congratulate, you would be a little upset.
"He does a lot for Man City. It's very strange that staff don't shake hands and say congratulations on your birthday. It's not normal. Yaya is upset."
Toure has now said he does not know what the future holds, although he does concede that he would love to end his career at his former club Barcelona.
"I have said that in front of the camera before and I have said that to newspapers about ending my career there (Barcelona), but we don't know because football is moving fast and you never know about tomorrow," Toure told beIN SPORTS.
"Because of the brilliant season Man City have had, everybody is talking about me and everything is open and we don't know tomorrow, but my focus is on the World Cup and at the end of the World Cup we will see what happens.
"I think my agent, Dimitry, is always on the phone and he knows what he has to do because I trust him a lot. He knows what he has to do because we were always open about everything."
Toure signed a new long-term deal last April, but not long after Seluk revealed the 31-year-old was unhappy about a perceived 'lack of respect' the club showed him and he says this is a repeat of that situation.
"One year ago we were talking about respect at the club again," the agent told Sky Sports News.
"It's not what they do and not what they don't do. You cannot buy a relationship. They must do it from the heart. My opinion is if player like Yaya gives everything to a club then the club must respect him.
"We don't ask for money or presents. We are just talking about attention. Some clubs send flowers to families. This is the main thing. Maybe at Man City they don't know what this is. After the World Cup he will speak."