Transfer news: Former Inter Milan striker Adriano keen on return to Italian football
By Nadia Carminati
Last Updated: 01/06/14 3:10pm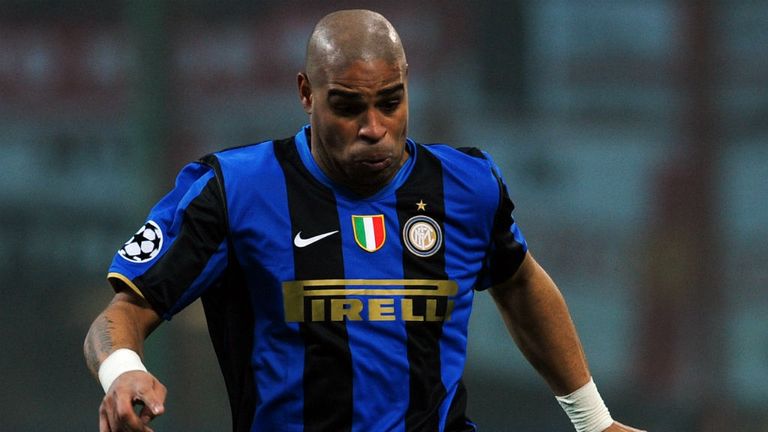 Former Inter Milan striker Adriano has expressed a desire to return to competitive football in Italy.
The Brazilian frontman, who is now 32 years of age, has been without a club since leaving Atletico Paranaense in April.
He is, however, of the opinion that he is ready to resume his career at the top level.
Three years have passed since he last graced a European stage at Roma, and seven since he was at the peak of his powers at Inter.
Adriano admits he has made mistakes after slipping into the footballing wilderness, but admits he would welcome the opportunity to start putting things right in a country he knows well.
He told Sky Sport Italia: "Coming back to Italy? I would like that.
"When I left I told myself that maybe it wouldn't happen again.
"I'd like to play for a club that allows me to get my head together.
"It depends on the environment, the group. I hope to find a club.
"I will accept contracts based on appearances, to show that I have changed. I have really changed.
"I've been wrong a lot, but I can't go back. I just have to make sure I don't repeat the mistakes I've made.
"I have never hidden, I have always told the truth. I have to show people who I am and what I am."