Transfer news: Barnsley boss Danny Wilson in the marker for added firepower
Last Updated: 09/06/14 2:35pm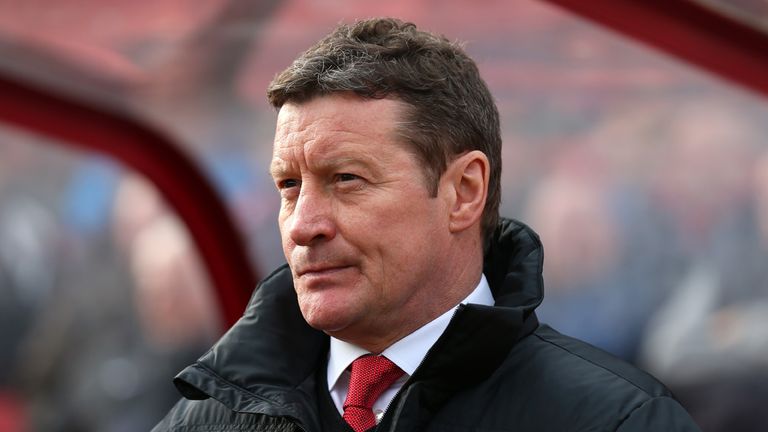 Barnsley boss Danny Wilson has made the acquisition of a new goalscorer a top priority in the summer transfer market.
Wilson saw his side find the target just 44 times in the 2013/14 campaign as they tumbled out of the Sky Bet Championship.
Chris O'Grady offered a healthy return of 15 goals in the league, but speculation suggests he may soon be on his way out of Oakwell.
Whatever happens when the window re-opens, Wilson says he will be looking for added firepower as he believes there is an opportunity for someone to really make their mark in the third tier next season.
He said in The Star: "League One is an uncompromising league, but there's plenty of goals in it.
"If you can find the right players to fill the right areas, then you're going to get goals.
"Our priority this summer is getting the best quality of attacking players into the club as we can.
"We also need the players in midfield areas and wide areas who can produce the chances for those players."
Wilson claims he is looking for a certain 'type of player', with it important that any new arrivals buy into his vision for Barnsley.
He added: "The type of player we want is someone who knows and understands what Barnsley Football Club is all about.
"We need players with that determination and commitment but also with the style we want to produce in footballing terms.
"We want the type of player that will put you on the edge of your seat. A player that is a threat and who is going to be scoring goals."