World Cup: Chelsea midfielder Ramires admits Brazil squad are feeling the pressure
By Andres Garavaglia
Last Updated: 11/06/14 4:27pm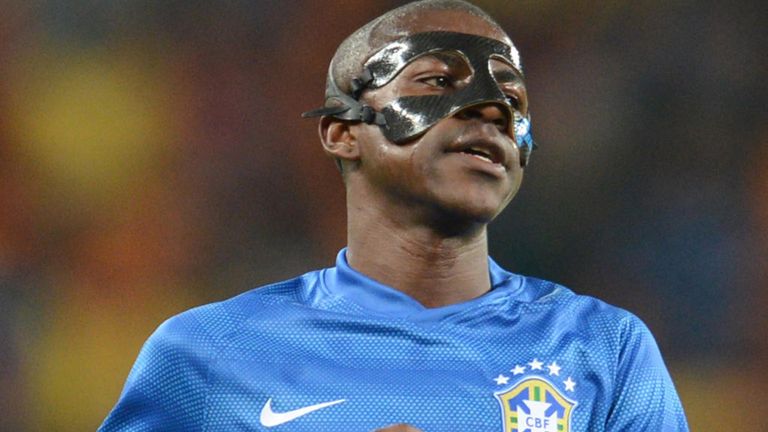 Ramires has admitted to anxiety within the Brazil squad as they look to meet expectations and deliver World Cup glory.
Head coach Luiz Felipe Scolari will have plenty of experience at his disposal this summer as he attempts to replicate his heroics from 2002, but even seasoned professionals can get nervous.
With a football-mad nation demanding that success is achieved on home soil, the Brazilian players are aware that they have no margin for error.
Whether they embrace that pressure or crumble under its weight remains to be seen.
Chelsea midfielder Ramires is confident they can get the job done, but admits the players are desperate to get going after counting down the days to Thursday's opener against Croatia for so long.
He said at a pre-tournament press conference: "We are very anxious to get to the first game. Of course we have one more training session, and then it's going to start.
"I think this is everyone's dream. All of the players, all of the technical and coaching staff, everyone that is involved with the national squad, it's a dream. And now we're close to making that dream come true, which is getting to the final and winning.
"I think the question of winning is everywhere. Every game that Brazil is going to play, we have the pressure to win it.
"Because of this we're all quite anxious, all of the players. But they're all experienced and they have worked through difficult times in their careers before."