Sunderland's Emanuele Giaccherini hopes to play for Italy again after World Cup snub
Last Updated: 13/06/14 1:25pm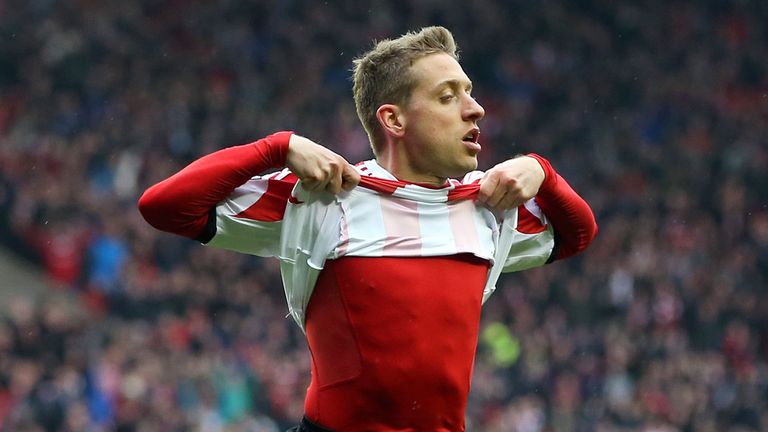 Sunderland winger Emanuele Giaccherini has vowed to work hard to try and get back in the Italy squad after being overlooked for the World Cup.
Giaccherini had been a regular part of Cesare Prandelli's plans until a few months ago, but after a disappointing Premier League campaign he was not even named in Italy's preliminary 30-man squad for the World Cup.
He admits it is disappointing to miss out on such an occasion, but he will be supporting his country this summer and hopes to play for the Azzurri again at some point in the future.
"I was getting called up into the national team until March," said the 29-year-old in the Sunderland Echo.
"It's normal that I expected to be in Prandelli's 30, but the boss made his assessments and I always thank him for what he has done for me
"I'm a bit disappointed because everyone wants to play in the World Cup, but, even though I won't be on the pitch, I will cheer for Italy and always support the Azzurri.
"I do hope to get back into the national team.
"For me. it's an honour."
Italy's opening match is against England in Manaus and Giaccherini is looking forward to a good clash between two sides who he views as contenders for the title.
He said: "Saturday will be a great match because it is two strong teams going head-to-head.
"I hope that Italy win against England because it's a crucial task to start this World Cup well.
"I think Prandelli will put the best possible selection out – the match will be won in midfield.
"Ciro Immobile could be a surprise because he looks good physically and he is playing at his best.
"Brazil, Argentina, Germany and Spain are the favourites, but anything is possible because there are lots of important and strong teams. France, Italy and England are just behind."