Transfer news: Burnley striker Danny Ings going nowhere, says co-chairman
Last Updated: 13/06/14 3:30pm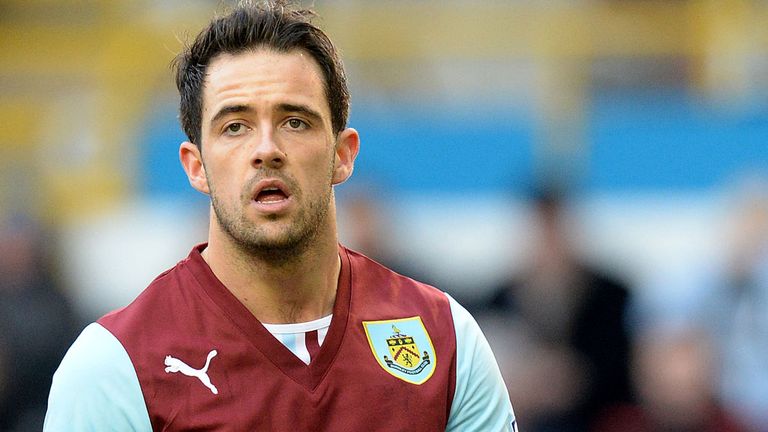 Burnley co-chairman John Banaszkiewicz has insisted that Danny Ings will not be going anywhere this summer.
Ings has reportedly attracted a lot of attention following his excellent performances in helping Sean Dyche's side achieve promotion, and speculation had suggested that Southampton had made a formal offer.
However, Banaszkiewicz has ruled out a departure for the 21-year-old and highlighted the new deal recently given to Kieran Trippier as a sign of Burnley's ambition to keep their key men.
"I haven't had anything at all from them or received anything from Southampton," Banaszkiewicz said in the Burnley Express. 
"We haven't had any formal approach but regardless it's in our interests to keep him because he's been a great asset to the club. We'd like him to stay, he's still contracted to us and we'd like to maintain that for next season."
Banaszkiewicz added: "We absolutely want to keep our key players. We hope we'll be using a lot of the team for next season. It's all about team synergy to enhance our prospects. We do obviously need to build the squad ready for the Premier League as well.
"We want to keep our best players and that's proven with Kieran Trippier. He's one of the most sought after players at the club and we managed to get that over the line."
Banaszkiewicz hopes there will be a number of new deals announced in the coming weeks to follow in the footsteps of defender Trippier, who has committed his future to the club until 2017.
"We're in discussions at the moment," he said. "Some already have contracts but it's just a case of tweaking them. We've announced that Trippier is done which will hopefully act as a catalyst for other players. We're on the case. We're working with all those concerned to get them over the line."
Burney are also looking to bring in some new faces ahead of next season's Premier League campaign, although Banaszkiewicz concedes it can be a tricky process.
He added: "We want to assure the fans that the management, the coaching team and the staff on the recruitment side are working around the clock to look for the right candidates. There is a holiday period and a lot of people away but we're still focused on landing the right players.
"In this world and in our business you can't put a price on a commodity screen and click a button and it's done. Buying a player is like a three-stage process - it's the player, the agent and the club and does he mould in to what we want.
"We're being diligent, trying to be sensible and clever. We have targets but if we tell people about our strategy then it makes it transparent for others. It makes it more difficult for us. We are on top of it and following all leads and connections. We're shopping around for the best players for this club."