World Cup: England captain Steven Gerrard proud of display against Italy
By Emma Webb
Last Updated: 15/06/14 6:16pm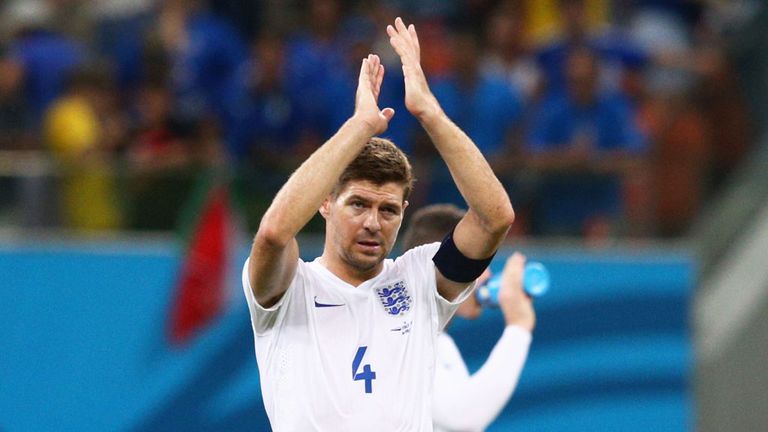 England captain Steven Gerrard said he is proud of the performance his team-mates gave on Saturday against Italy.
England's opening game of the World Cup finished in a 2-1 defeat after an opening goal from Italy's Claudio Marchisio was followed by an almost immediate equaliser from Daniel Sturridge, only for a 50th-minute Mario Balotelli header to win the game for Italy.
However, Liverpool captain Gerrard insisted there are a number of positives to take from the game, despite the loss.
"It's always disappointing to lose a game but I'm certainly not disappointed in my team-mates with the effort, desire and commitment in the performance we gave," said the England skipper.
"We can't be down after a performance like that."
England's last international campaign ended at Italy's hands, with Cesare Prandelli's men winning their quarter-final penalty shootout at Euro 2012 after having had the better of a 0-0 draw.
But Gerrard insists England have progressed a good deal since then.
"We've certainly moved on from two years ago," he said.
"I'm really proud of how we played."
With a tough game against Uruguay on Thursday, who suffered a shock defeat in their opener against Costa Rica, the only way is up for Gerrard and his team-mates.
"We can turn this mood around," he said.
"Of course the result hurts but we're big players – we're men – we've got to get on."