Croatia players boycott media after naked photos of Dejan Lovren and Vedran Corluka emerge
Last Updated: 15/06/14 9:27pm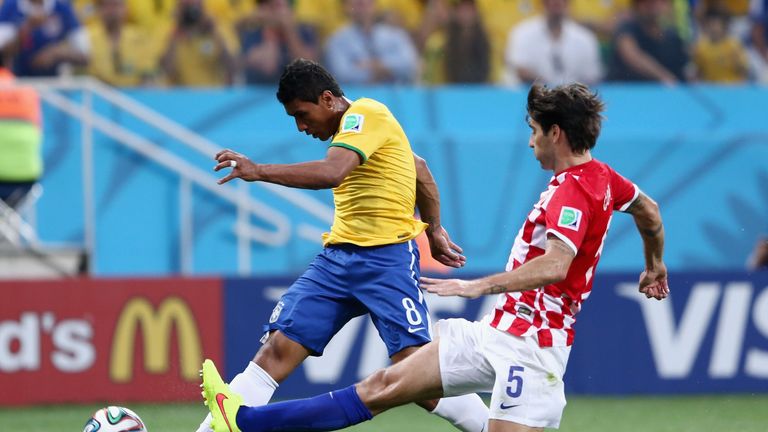 Croatia's World Cup squad are boycotting the media following the publication of photographs showing two of the players swimming naked at the team's Praia do Forte training base.
Two photographers hid in nearby bushes and took pictures of Southampton defender Dejan Lovren and former Manchester City and Tottenham defender Vedran Corluka swimming naked
The photos were subsequently published by online media and Croatia manager Nico Kovac is now unsure whether the players will talk to reporters during the remainder of the tournament.
"I can't force them to be at your disposal after what you have done to them and their families," an angry Kovac told reporters on Sunday.
"How would you feel if someone took naked pictures of you? They are adamant that they won't speak to you lot anymore and I don't know whether the silence will end tomorrow or last until the end of our World Cup campaign.
"I respect my players' opinion and I also know that you have done a very professional job so far but you blew it with this one. The whole world has seen the photos."
Croatia were defeated by hosts Brazil 3-1 in the opening match of the World Cup. Coincidentally, Lovren and Corluka were amongst the players most critical of Japanese referee Yuichi Nishimura's performance during the game.
Croatia had two goals controversially disallowed during the game and felt Neymar should have been dismissed after the Brazil striker caught Luka Modric with a flailing elbow in the first half.