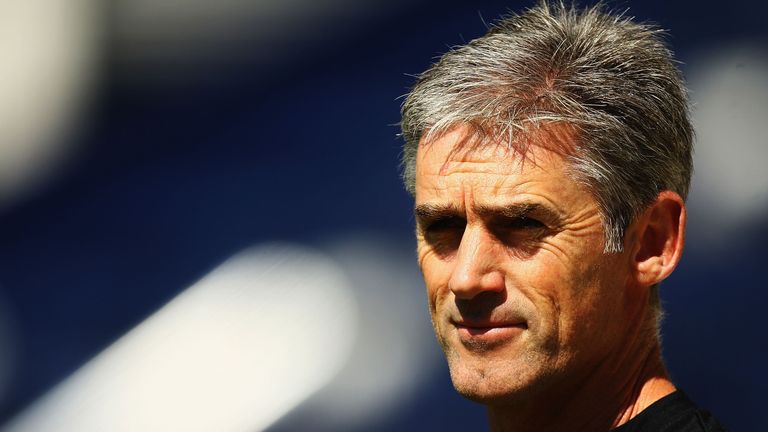 New manager Alan Irvine has admitted West Brom badly need new recruits as he begins planning for next season.
Irvine took up his position at the weekend, succeeding Pepe Mel at the Hawthorns after leaving his job as Everton's academy boss.
The Scot believes the Baggies share similarities with Everton at the time when David Moyes first took over a decade ago.
He helped Moyes assemble a solid squad during a five-year spell as his assistant and hopes to build a strong group of players in the coming months.   
"The situation at this club is similar to what I went through at Everton when I went there with David," he said.
"I've got a great deal of respect for the club right the way from the first team through to the academy.
"It is run very sensibly and, as a result of that, any head coach coming in has got a great chance of doing a good job.
"A number of the players who have had success in the Premier League with the club are still here.
"But it's a small squad at this moment in time and, clearly, the first job is going to have to be to get some more players in."
West Brom endured a turbulent last campaign, with Mel leaving it late to secure survival after taking charge following the sacking of Steve Clarke.
Irvine is keen to avoid another relegation struggle and is confident that technical director Terry Burton will help him address the team's weaknesses.
"My passion is for coaching and I believe my strength is on the training ground, which is where we need to get the work done," he said.
"Terry is someone I've respected as a coach from a distance for many years and I'm looking forward to working closely with him.
"I'm extremely excited about the challenge and I'll certainly give it everything I possibly can.
"I'll work however many hours it takes to make things work."