Transfer news: Richard Money reveals Cambridge United must add to squad
Last Updated: 17/06/14 8:04pm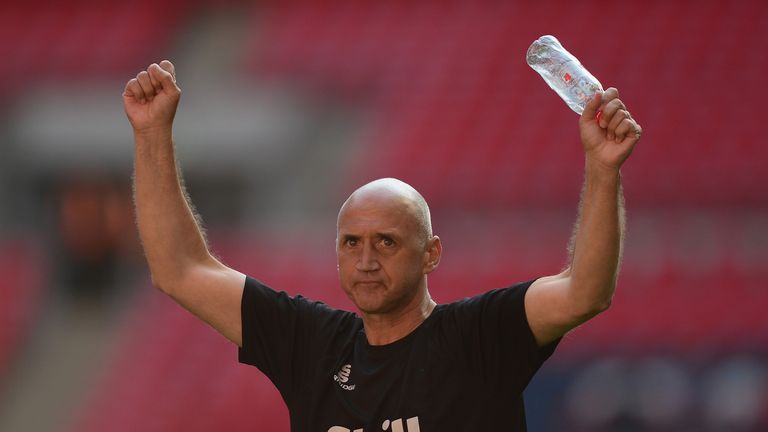 Cambridge United head coach Richard Money wants new faces to keep team spirit up as they head into the new campaign.
New additions have been key in recent seasons as boss Money led Cambridge to promotion last season.
Money said: "It's been a crucial part of our discussions. I'm not sure how people think the process works, but it's not a case of 'we like this player and we're going to try to sign him'.
"We really try to target what we think we need, with a clear philosophy on the way we want to play, and then you look at the options and the people that are out there.
"When you meet them, it's then very much about getting a feel for people and where they're at in their careers.
"We certainly don't want to bring in a group of players who have been around a number of clubs and are just playing.
"We want to bring in players who we think have got something to prove."
This closed season has been about improving the existing squad, rather than a major rebuilding project, and director of football Jez George is pleased with their progress.
"Last year there was major surgery to do," said George. "We had to sign a lot of players and we spent from January targeting those players, knowing we had to get them early to create some momentum in order to get other players to commit.
"This year's different because up until May 18 we didn't know which league we were going to be in. Then it's about adding quality and it's a hard group to improve.
"You've got to sign some real quality to improve the group, and you also don't want to bring in any player who's going to take anything away from the ethos, team spirit and all the things that have helped us be successful."