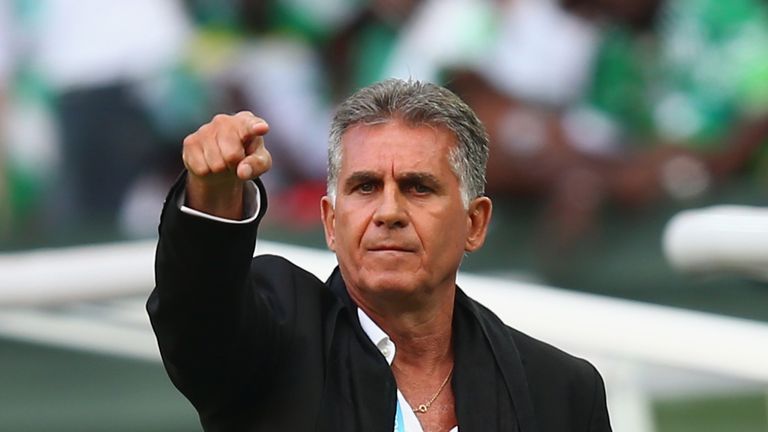 Carlos Queiroz has announced that he will leave his post as Iran manager after the World Cup due to a lack of governmental support.
Queiroz guided Iran to their first clean sheet in four World Cup finals after they frustrated Nigeria in their Group F opener on Monday.
The former Real Madrid manager says he is no longer engaged in dialogue with the Iranian Football Association over staying with the continent's best-ranked team and will not lead them into the 2015 Asian Cup in Australia.
"Yes my connection will finish here at the World Cup," Queiroz told Portuguese newspaper Publico.           
"There was no support from the government; there has stopped being a genuine interest because of the financial situation.
"The dialogue has been cut off and I have already decided not to stay."
The 61-year-old has no immediate retirement plans and hopes to become the first manager to qualify four teams for the World Cup after leading South Africa to the 2002 tournament and Portugal in 2010.         
"I still feel well," he said. "Maybe my next professional choice I will be looking at becoming the first coach to qualify four different teams for the World Cup."
The former Manchester United assistant manager confirmed he has received several job offers but stated his preference is another role with an international side.
"I've had an offer to stay in Brazil and in England but because of circumstances in my private life it is difficult for me to accept a position at a club," he said.