Serie A: Napoli's Marek Hamsik committed to club and not looking to leave
By Nadia Carminati
Last Updated: 20/06/14 7:08pm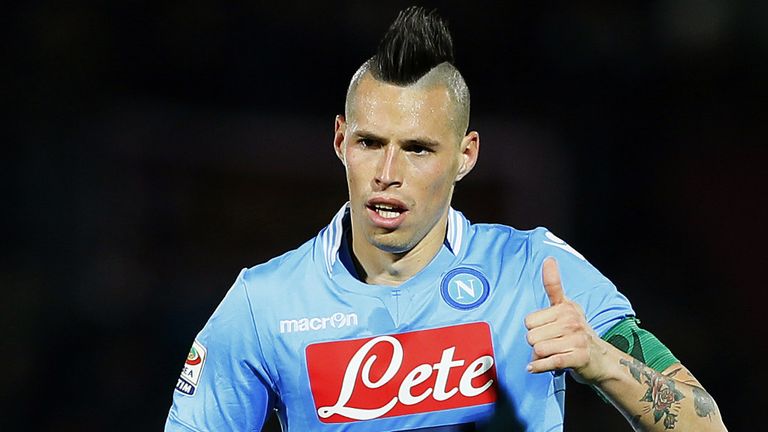 Marek Hamsik has reassured Napoli fans that he has never thought of leaving the club and remains fully committed.
The Slovakian playmaker has been a star player for the club since his arrival in 2007, but endured a difficult 2013/14 campaign as he struggled for both form and fitness.
There have been suggestions of a rift between Hamsik and head coach Rafa Benitez but he insists they still have a good relationship.
Hamsik has also dismissed speculation that he may decide to move on this summer after being linked to a host of different clubs.
"I have never thought to leave, I want to stay at Napoli," Hamsik is quoted as telling Pluska.
"I expected more of myself. I felt bad but I don' want to find excuses. Luckily we won the Coppa Italia. 
"I haven't had problems with Benitez.
"I had a good start to the season, but then I got injured. It has been the first serious injury of my career."