World Cup: Alberto Zaccheroni steps down as Japan coach after exit from Brazil
Last Updated: 25/06/14 10:35pm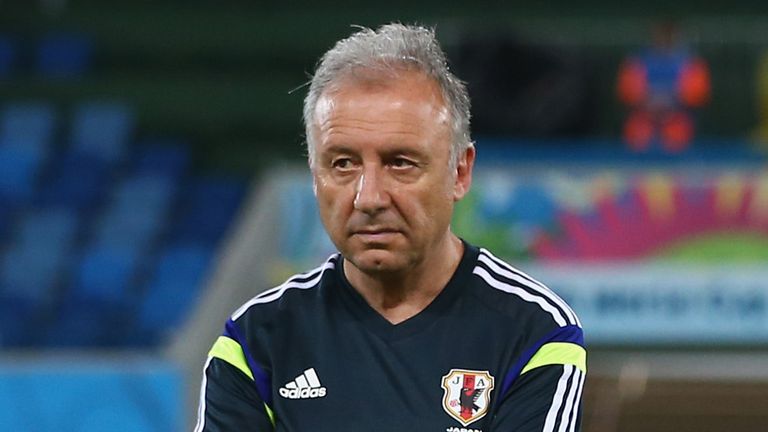 Japan coach Alberto Zaccheroni has quit after taking full responsibility for the Asian champions' group stage exit at the World Cup.
A 4-1 defeat by Colombia on Tuesday consigned Japan to finish bottom of Group C with only one point after an opening loss to Ivory Coast and 0-0 draw with 10-man Greece.
Italian Zaccheroni stepped down on Wednesday and said: "I am the one that decided on the tactics and how we play and I want to take full responsibility.
"Everyone got together at lunch today and I offered my thanks to all the people that have supported the team. I would select exactly the same players and staff if I had another chance."
Japan will attempt to defend their Asian Cup title in Australia in January.