World Cup: Betting website drops Luis Suarez as ambassador, while adidas removes Copacabana advert
Last Updated: 27/06/14 8:22pm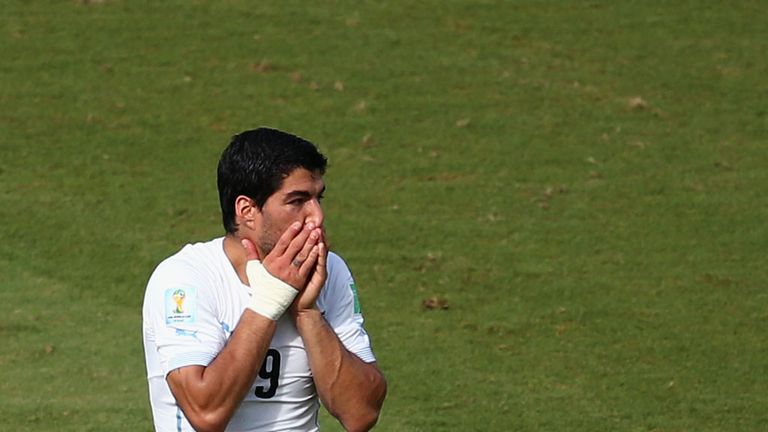 Sportswear giant adidas has replaced marketing materials featuring Luis Suarez following his bite on Italy's Giorgio Chiellini, while another sponsor has dropped the striker as its ambassador.
The Liverpool forward was on Thursday banned from all football for four months and suspended for nine international matches after being found guilty of biting for the third time.
An adidas poster featuring a snarling Suarez, which had become a magnet for fans seeking spoof photos, was removed from Copacabana beach on Friday and replaced by one of Brazil right-back Dani Alves.
An adidas spokesperson said: "adidas has decided to review all marketing activity involving Luis Suarez. Some changes on the ground in Brazil have been made in line with this review, with certain artwork being swapped out today."
Suarez's boot deal with adidas could also be in jeopardy after the company announced that it would consider its partnership with the 27-year-old, who has returned to Uruguay after his World Cup accreditation was withdrawn.
Betting website 888poker confirmed earlier on Friday that it had dropped Luis Suarez as its ambassador following the incident.
A statement on 888poker.com read: "888poker signed Luis Suarez following a fantastic season for which his achievements were widely recognised.
"Regrettably, following his actions during Uruguay's World Cup match against Italy on Tuesday, 888poker has decided to terminate its relationship with Luis Suarez with immediate effect."
Suarez joined the online gambling company as a worldwide figurehead shortly before the World Cup and produced several video diaries for the website during the tournament - even after his two goals earned Uruguay victory over England.
But his latest indiscretion prompted a statement in which the company said it would "seriously review" the link-up and "will not tolerate any unsporting behaviour".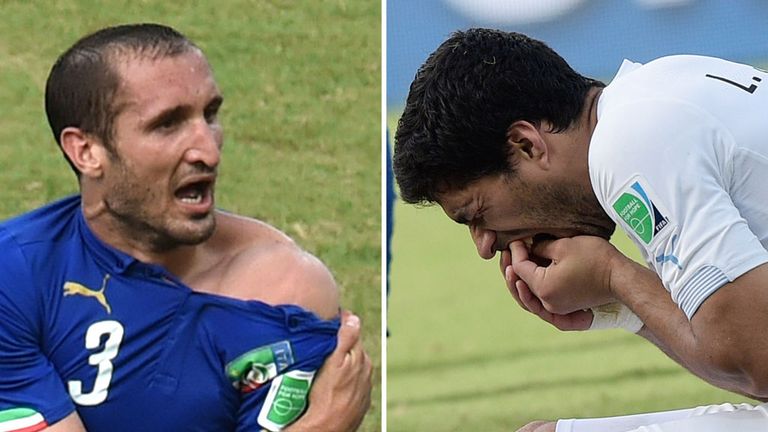 Suarez was last year banned for 10 games in domestic competition after biting Chelsea defender Branislav Ivanovic while playing for Liverpool, and in 2010, when with Ajax, he served a seven-game ban for biting PSV Eindhoven's Otman Bakkal.
In addition to his latest lengthy suspension, Suarez was also fined 100,000 Swiss francs (just under £66,000).