World Cup: Tony Cascarino says Luis Suarez will be haunted following FIFA ban
Last Updated: 27/06/14 1:08pm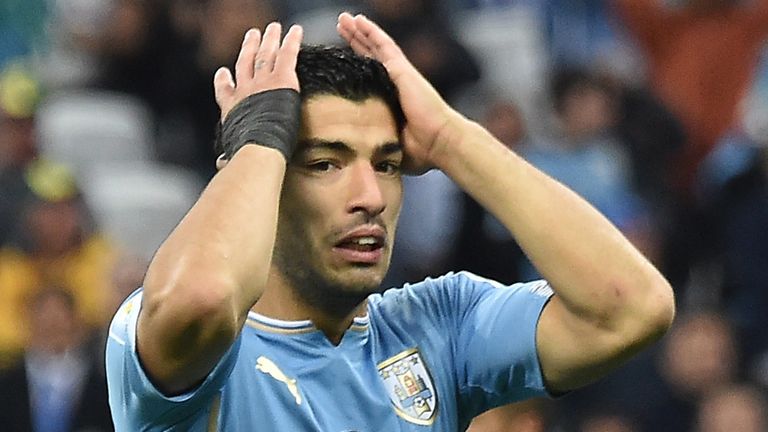 Former Republic of Ireland striker Tony Cascarino insists the ban imposed by FIFA on Luis Suarez will haunt the Uruguay striker for the rest of his life.
Suarez was banned from all football for four months, and from international football for nine matches, for biting Italy's Giorgio Chiellini during his side's 1-0 victory on Tuesday.
The 26-year-old was also fined £66,000 but Cascarino believes having his World Cup accreditation revoked and being forced to leave the tournament will have a lasting impact on the striker.
"What he's lost now, a World Cup campaign, will affect him for the rest of his life," Cascarino told the World Cup Report on Sky Sports News.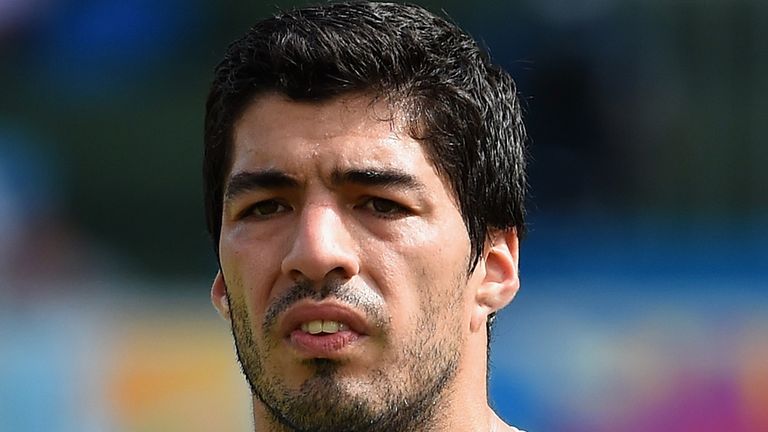 "I still think now about when I got injured in 1994 and was unable to play in the World Cup. It was devastating for me and I still remember the effect today.
"This next four months will be very tough for Luis Suarez. This guy plays football with a passion and desire that takes him to an extreme level and maybe in a strange way that makes him react the way he does to certain things.
"He will experience a very difficult period in his life now."
Cascarino sympathises with Liverpool, who will have to make do with their star striker for 12 matches as a result of the ban.
"I think Liverpool should be doing their utmost to support and help Luis and I don't think they should be affected," he said.
"Missing the World Cup and World Cup qualifiers I believe is the right sanction for him but beyond that with the football club, I don't agree."
Cascarino also believes FIFA must lead the way in trying to reahabillate the Uruguayan.
"For the bigger picture of the game I would like to see FIFA do more on trying to control him," he added.
"FIFA need to try and give him some sort of counselling and then it needs to move on the players' association and Liverpool Football Club in unison with all three.
"They need to do something to help a guy with a problem that you just can't relate to in any capacity. But help has to come from every angle."