World Cup: Andy Hinchcliffe calls for crack down on diving after Arjen Robben admission
Last Updated: 30/06/14 5:38pm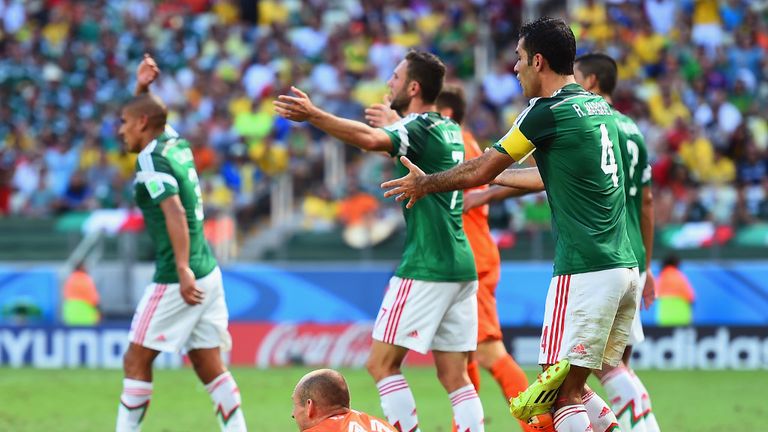 Former England defender Andy Hinchcliffe has called on FIFA to introduce harsher punishments for diving following Arjen Robben's admission he cheated in Holland's World Cup win over Mexico.
Robben won a last-gasp penalty to help the Dutch to a 2-1 victory in Sunday's round-of-16 clash in Fortaleza and although he insisted he was fouled by Rafael Marquez in that incident, he did admit to diving earlier in the game.
Luis Suarez was retrospectively punished for biting earlier in the tournament and Hinchcliffe believes similar measures need to be introduced to punish diving.
The most disappointing thing for me is, now that he has admitted it, it is sad there is no recourse for him.
Andy Hinchcliffe
"The most disappointing thing for me is, now that he has admitted it, it is sad there is no recourse for him," the former Everton defender told Sky Sports News.
"FIFA can't say 'well, if you are admitting cheating basically, then we should be able to do something about it.'
"I feel he should be banned for a game, once he admits he is actually cheating."
Mexico boss Miguel Herrera accused the Bayern Munich winger of committing three dives during the game.
Hinchcliffe claims diving makes referees' jobs very difficult and advocated the introduction of video technology in order to make their lives easier.
"It is difficult for referees, when players do what Arjen Robben did, to get it right every single time," he said.
"On an occasion like that, when the game is stopped and the referee has given a penalty, should they look and say 'Is that a penalty?'
"Should someone else look at it from the stands and decide?"
The introduction of red cards for defenders who deny a clear goal-scoring opportunity has proved very successful in limiting cynical fouling within the game.
In a similar fashion, Hinchcliffe believes FIFA should introduce straight red cards for players who dive inside the penalty area in order to win a clear goal-scoring opportunity.
"We are seeing so much of it now - it is an epidemic in the game," he said. "To stamp it out, you need to send players off when it is blatant that a player has thrown himself to the ground.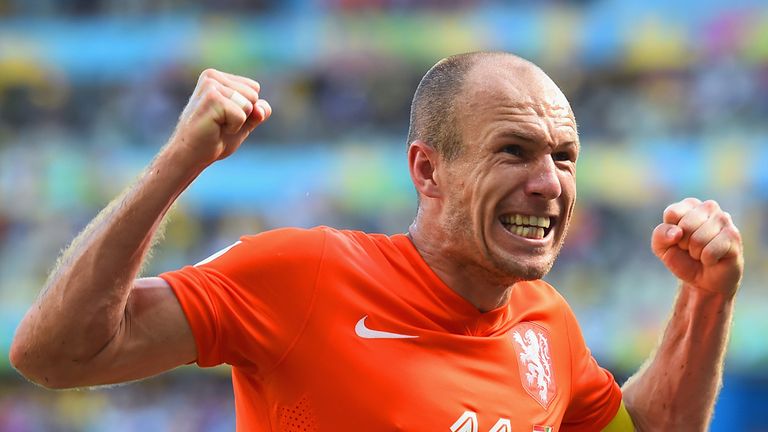 "It is different when you are looking at diving inside and outside the penalty area.
"Inside, you are looking to get a penalty which can change the course of the game. I think there should be stronger punishment for players who do that."
Holland will now face the tournament's surprise package, Costa Rica, in the quarter-finals while Mexico bow out at the last-16 stage for the fifth consecutive tournament.