Giorgio Chiellini accepts Luis Suarez ban and urges FIFA to reduce suspension
Last Updated: 30/06/14 10:59pm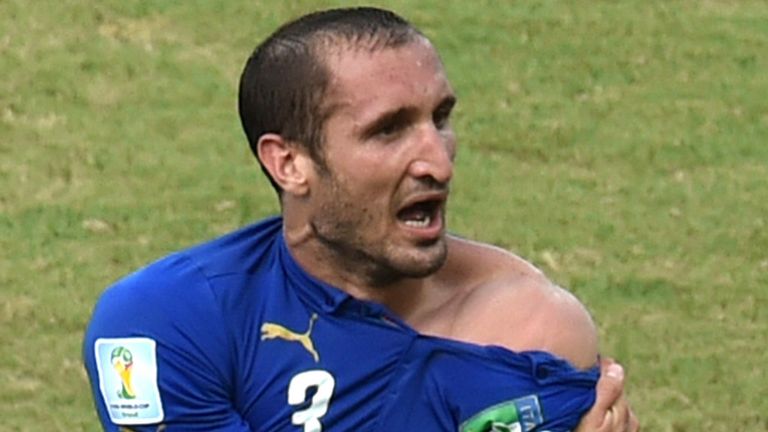 Giorgio Chiellini has accepted Luis Suarez's apology after being bitten at the World Cup and called on FIFA to reduce his suspension.
Uruguay striker Suarez has been banned from all football activity for four months, as well as nine international games, after biting Chiellini during the Group D game against Italy.
Suarez returned home after FIFA made their decision and had to watch as Uruguay were knocked out of the tournament in Brazil by Colombia.
Having spent the past few days with his family, Suarez released a statement on Monday to say sorry to Chiellini and promise there will never again be such an incident.
Chiellini responded within an hour to Suarez's apology, suggesting that it is now time to move on and calling on FIFA to reconsider their punishment. 
"It's all forgotten," the Italian wrote on Twitter. "I hope FIFA will reduce your suspension."
Chiellini had called the ban 'excessive' before Suarez apologised, saying that his thoughts were with the player and his family at a difficult time.
"Now inside me there's no feelings of joy, revenge or anger against Suarez for an incident that happened on the pitch and that's done," said the Juventus centre-back earlier in the week.