FIFA demand proof after fraud allegations made against Cameroon at World Cup
Last Updated: 02/07/14 4:40pm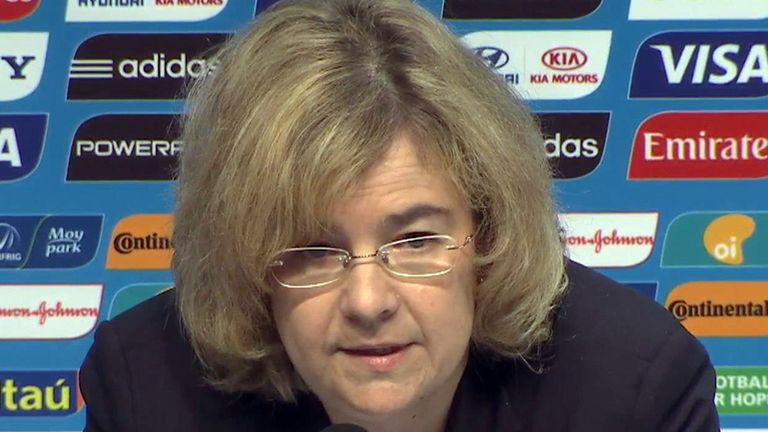 FIFA has yet to receive any evidence of match-fixing at the World Cup and have urged a German magazine to prove allegations about Cameroon.
The African nation's football federation launched an investigation after Der Spiegel reported that Wilson Raj Perumal, a convicted match-fixer, had correctly predicted Cameroon's 4-0 defeat by Croatia and that a player would be sent off.
Perumal has since denied the claims, but Der Spiegel are standing by the story, insisting he made the comments hours before the match and FIFA has urged the publication to supply them with proof.
FIFA's head of media Delia Fischer said: "We have requested Der Spiegel to provide us with all the communications with Perumal and any other material in order to prove the allegations they have made.
"So far we have no evidence of any match manipulation on the betting market. The media and other stakeholders should not call people's or organisation's credibility into question just for headlines.
"It is really important to make sure that information is handled with the necessary respect and care."
Perumal had earlier said in a statement: "Contrary to the 'revelations' published by the German weekly Der Spiegel that were picked up by news outlets worldwide, I did not predict the result of the Cameroon vs Croatia match.
"The Facebook chat with the Der Spiegel journalist took place a few days after the match - June 21st, as confirmed by my Facebook log - and was but an informal assessment of the behaviour of the Cameroon team at the Brazil 2014 World Cup after they had played two of their three group stage matches, including the one with Croatia.
"At no time did I make reference to four goals being scored or to a red card being issued."
A response from Der Spiegel read: "We firmly stand by our assertion that Mr Perumal wrote in a Facebook chat with der Spiegel some hours before the match Croatia vs Cameroon, that the result of the match will be a 4:0 victory for Croatia and that a player of Cameroon will get a red card in the first half."