The best World Cup ever?
Goals galore, incredible atmospheres, superstar players and much more. We provide a few reasons why, in 2014, we might just be witnessing the best World Cup in history. And we would love to hear your thoughts below...
By Sam Drury & Adam Bate
Last Updated: 08/07/14 5:24pm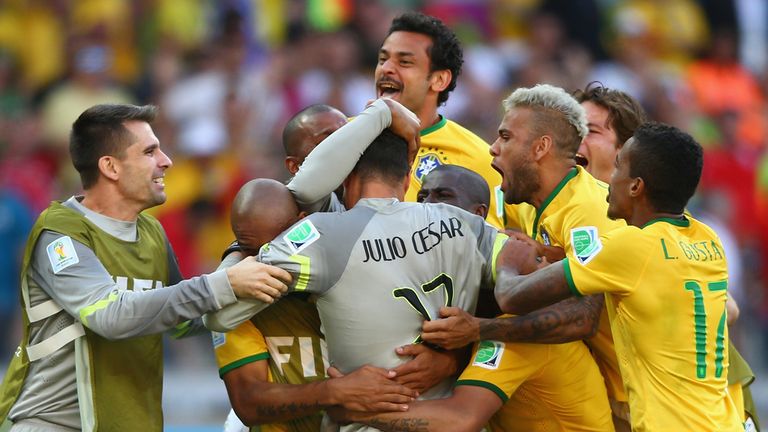 The 2014 World Cup in Brazil is going to live long in the memory and there is a chance now for fans to take a breather and reflect on what has come before.
A growing consensus among great swathes of the viewing public is that this World Cup may even be the best ever. Here, we look at 10 reasons why such a call might be on the money.
Goals
Quite simply, goals are the most important things in football. They get the crowd on their feet and can bring an otherwise mundane game to life, and in Brazil we have seen plenty of them.
There have been more goals per game than in South Africa four years ago and the quantity of these goals has also been impressive. None more so than James Rodriguez's stunning volley against Uruguay in the first knockout round. Neymar and Lionel Messi have also got in on the act, with other memorable efforts coming from the likes of Jermaine Jones for the USA and Australia's former Everton star, Tim Cahill.
Ball
One of the reasons why we have seen a number of spectacular goals scored is a World Cup ball that actually seems to act like a football rather than the beach ball-like efforts of recent tournaments.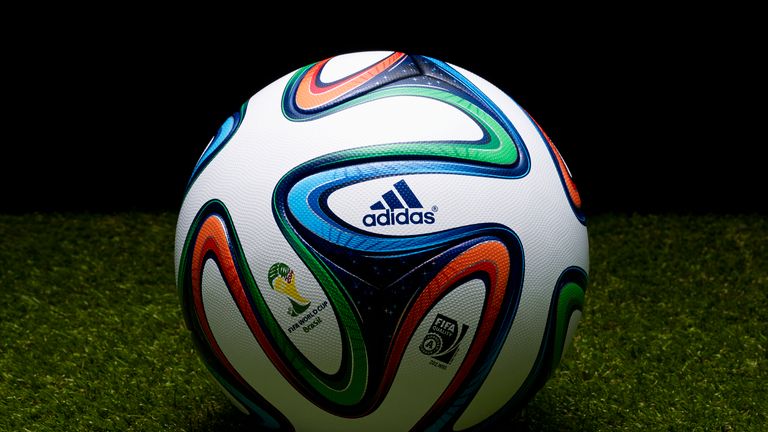 The brazuca is the most tested World Cup ball ever, with adidas spending two-and-a-half years developing it. The result is a ball that has made no negative headlines whatsoever, a pleasant change when compared to the much maligned jubilani in South Africa and the Fernova used at the 2002 World Cup.
Those two tournaments saw the ball sailing over the bar on a regular basis, as the camera panned to a bemused looking striker. Goals direct from free-kicks were also a rare sight, with Diego Forlan seemingly the only player able to truly master the jubilani in 2010.
This time around, it has all been different. There has been no fuss about the ball, no goalkeepers complaining, no perfectly struck shots disappearing into orbit. The ball has simply behaved exactly as it should and you can ask for no more than that.
Fans
There are plenty of theories as to why this World Cup has been breaking records in terms of goals, but one factor that appears to have been overlooked is the influence of the Brazilian fans.
The host nation invariably plays an enormous role in deciding the success of a tournament and in Brazil the locals are demanding only the best from the players on the pitch. Their appreciation of high-scoring matches has been conveyed through the raucous atmospheres in stadiums across the country, with teams who intend to attack roared on by yellow-clad supporters.
It is a different football culture in Brazil and one that does not value defensive resolve among its primary concerns. Indeed, the cause of the underdog is lost on many Brazilians, who would even prefer to see Messi curl in a sensational winner for bitter rivals Argentina than cheer Iran's battling spirit. That fact has become even more apparent in the recent spate of tight encounters as a disgust of attritional football has been readily expressed.
Read the article in full here on the incredible atmospheres from our man in Brazil .
Tactical variety
They say styles make fights and that has certainly been the case at this World Cup. The ubiquity of 4-2-3-1 four years ago has become more nuanced with a variety of formations creating interesting clashes. Spaces and overloads lead to goals.
During the group stages, there was the sight of Cameroon's Benoit Assou-Ekotto berating his winger amid the confusion caused by Mexico's wing-backs. In Group B, Arjen Robben and Robin van Persie found themselves two-versus-two thanks to a series of quick breaks as Holland's 5-3-2 allowed them to keep both men up top and still compete with Spain in the centre.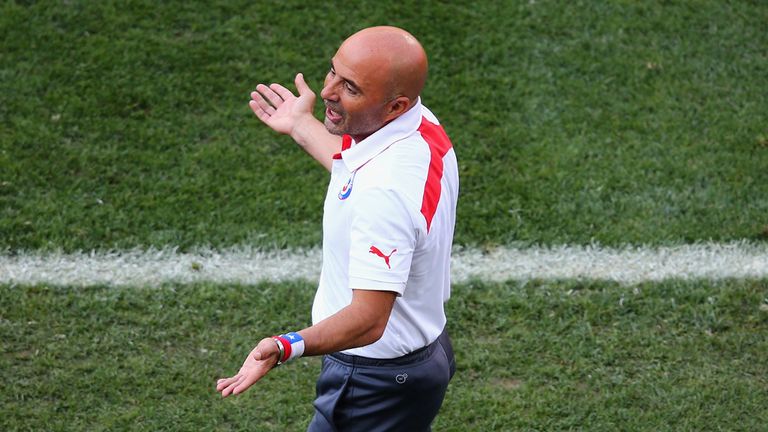 In Group C, the battering-ram policy of Didider Drogba and Wilfried Bony further emphasised the potential merits of the front-two against defenders now accustomed to dealing with only one target, while Group D witnessed the tactical confusion caused by Antonio Candreva's cute positioning for Italy as Matteo Darmian romped forward unchecked against England.
As long as managers are willing to find alternative ways to set up their teams in order to get the best out of their players and outwit their opponents, this World Cup has thrown up these intriguing battles.
Big names produce
Four years ago, the stage seemed set for Messi, fresh from having helped deliver a second consecutive La Liga title to Barcelona, to confirm himself as one of the sport's all-time greats. Five games, no goals and a humiliating quarter-final exit to Germany later and the Argentine was labelled a flop.
He was not the only big name to do so in South Africa. Cristiano Ronaldo left having scored just once, the sixth in a 7-0 win over North Korea, and Wayne Rooney also exited without having troubled the scorers.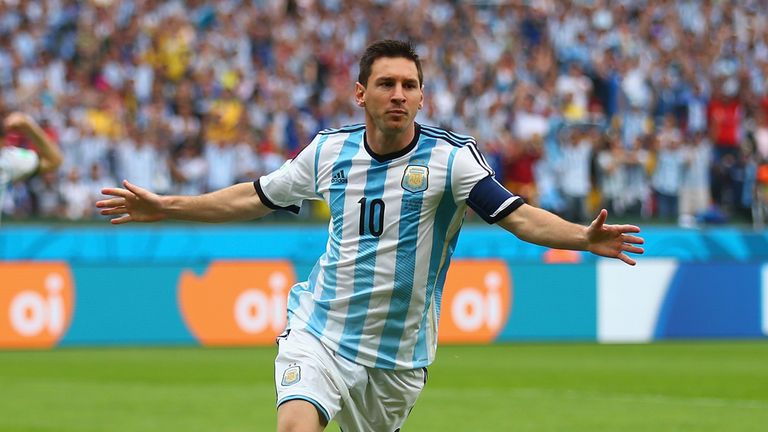 This time around, things have been different. Brazil's golden boy, Neymar (dry the tears), set the tone as he scored twice in the tournament's opening game, Messi has notched a few and even Rooney got himself a World Cup goal before England were dumped out.
Thomas Muller, Karim Benzema and Robben are among the other big names to have made their mark with another superstar, Rodriguez, announcing himself to a global audience with his dazzling displays for Colombia.
Technology
Goal-line technology is finally in use at a major international tournament, meaning there should be no repeat of moments like Frank Lampard's 'goal' against Germany in 2010. The system has worked perfectly throughout, even if there was a moment of slight confusion in the France versus Honduras game before a goal was correctly awarded.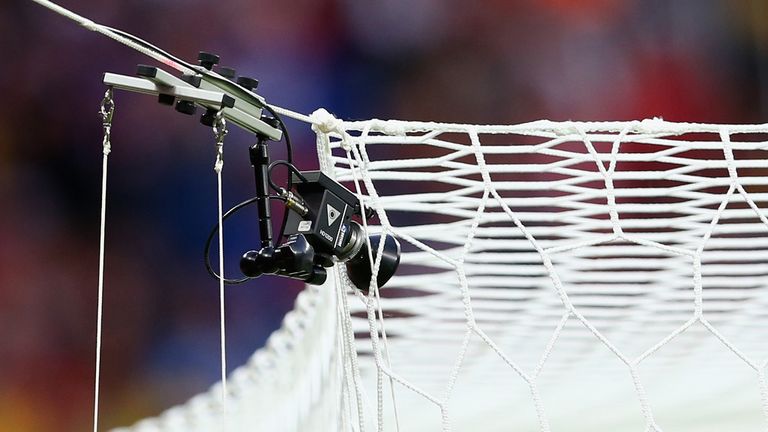 Given the success of the technology in the Premier League last season and during the World Cup it really is a wonder why it was not brought in earlier. Better late than never, though.
The other, rather less hi-tech, introduction during this World Cup has been that of the foam used by referees to ensure that defensive walls remain 10 yards away for free-kicks. It is a simple but very effective idea and one that seemed to get fans talking almost as much as the football itself early in the tournament. A superb addition.
Upsets
Everybody loves an underdog, or so we are told. So perhaps it is no wonder people have been falling over themselves to label this the best World Cup ever as relative minnows overcame the odds and beat the traditional powerhouses.
Costa Rica were the last true underdog remaining having seen off Italy, Uruguay and Greece along the way and were it not for Tim Krul's dramatic intervention off the bench, Louis van Gaal's Netherlands could have joined the list of those vanquished by the Central Americans.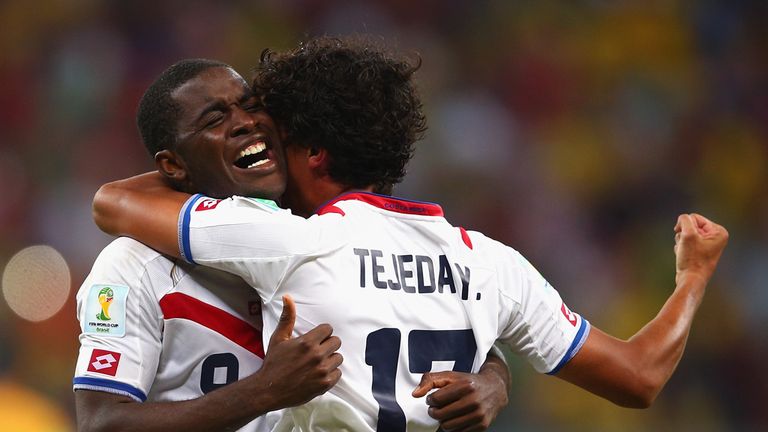 Costa Rica have not been alone in surprising the big boys, though. Algeria came close to upsetting Belgium before outplaying 2002 semi-finalists South Korea and holding Fabio Capello's Russia to reach the last 16.
Then there was the USA who beat Ghana and were within seconds of beating Portugal before pushing Belgium all the way prior to going down in extra-time. No wonder the States finally embraced 'soccer,' for a couple of weeks at least.
Attacking football
Previous World Cups have seen a plethora of drab matches as teams go out with the sole aim of avoiding defeat. Smaller nations, keen to avoid embarrassing score-lines, sat deep and looked to nick a goal from a set-piece or the occasional two-man counter-attack.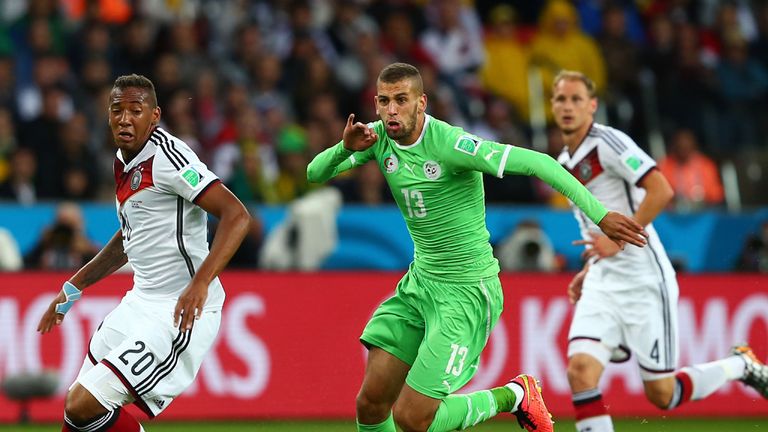 Even the main contenders have in the past retreated into their shells as the tournament progresses and the stakes get ever higher. The 'lottery' of a penalty shoot-out seemingly an option many would happily take.
So it has been refreshing to see the fast-paced, attacking football on display in Brazil and that such positivity has been rewarded has made this a fantastic tournament for the neutral.
Any fears that the heat in Brazil would lead to games being played at walking pace with the occasional burst of speed have been put to rest. Indeed, teams have arguably approached it the opposite way, playing at a frantic pace for long spells before realising they might need a break, knocking the ball around the back for a couple of minutes to recover before going again. The result has been fantastic.
Unpredictable
While this has been a wonderful tournament, it can be argued that we have not seen a truly great team.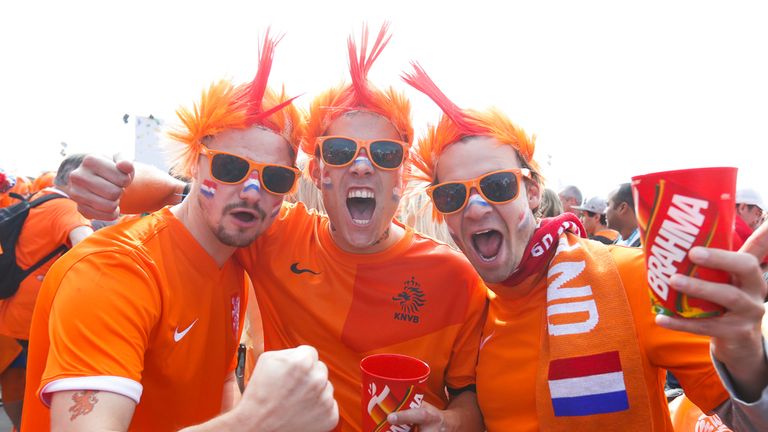 There are plenty of good teams but it is difficult to choose one that stands out as the best. Some would see this as a negative but the unpredictability that it has led to can only be a positive.
Of the last eight ties, it was of course the favourites who progressed but that there was no more than a solitary goal that separated any of the four matches said a lot. 
Brazil – 'Spiritual home'
Though we may claim that England is the true home of football, there can be little doubt that Brazil is the game's spiritual home.
The five-time World Cup winners are the most famous footballing nation on the planet and there is something a bit special about having the tournament there.
There was lots of talk about there being a carnival atmosphere, samba beats and Brazilian flair as the tournament approached but clichéd as it was, that has turned out to be the case.
Protests against FIFA and against the Brazilian government for spending money on stadiums rather than helping the people have taken place but have remained largely peaceful, easing any fears that they could overshadow the tournament and, indeed, the majority of locals seem to have revelled in having the tournament in their country.