World Cup 2014: Pele takes to Twitter to express national heartache for injured Neymar
Last Updated: 05/07/14 7:37pm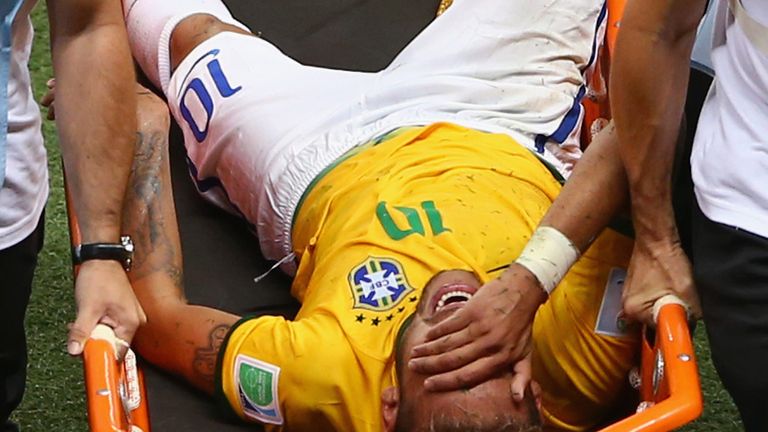 Brazil legend Pele suggests that it will not just be Neymar's spine causing the player agony now that his World Cup campaign is over.
Neymar sustained a fractured vertebra after taking a knee in the back from Juan Zuniga during Brazil's 2-1 quarter-final success over Colombia on Friday and has been ruled out of the remainder of the tournament.
Pele wrote on Twitter that "it hurts our hearts to know that he can no longer defend Brazil in the World Cup."
No stranger to tournament heartache, Pele recalls when his own international campaign came to a heartbreaking early end.
"I was also injured during the 1962 World Cup in Chile, and I was out for the rest of the tournament," he wrote in English and Portuguese.             
"But God helped Brazil continue on to win the Championship. I hope the same will happen with our Selecao in this World Cup."             
Four years after winning their first World Cup, the Selecao had to play without Pele in the tournament in Chile after he was injured against Czechoslovakia in the second game.
Brazil will face Germany in the semi-finals on Tuesday, without injured Neymar and suspended captain Thiago Silva.