World Cup: Brazilian legend Ronaldo says Juan Camilo Zuniga tried to hurt Neymar
Last Updated: 05/07/14 7:42pm
Former Brazil star Ronaldo has criticised Juan Camilo Zuniga after the Colombian's challenge ended Neymar's World Cup.
In the 88th minute of the Selecao's 2-1 quarter-final win on Friday, the Napoli full-back went in late on the Brazilian forward which resulted in the 22-year-old being stretchered off with a fractured vertebra.
Criticism has been aimed at referee Carolos Velasco Carballo's lenient handling of the game, with the Spaniard failing to produce a yellow card until the 67th minute at which point over 40 fouls had been committed.
However, Ronaldo says it is harsh to point the blame at Velasco Carballo and believes that Zuniga had the intention to hurt Neymar.
"We like football without interruption, without fouls and meanness," said Ronaldo. "I think maybe the referee let the game flow too much and at some point he lost authority.
"He could have controlled the game better, could have given some cards in the first half.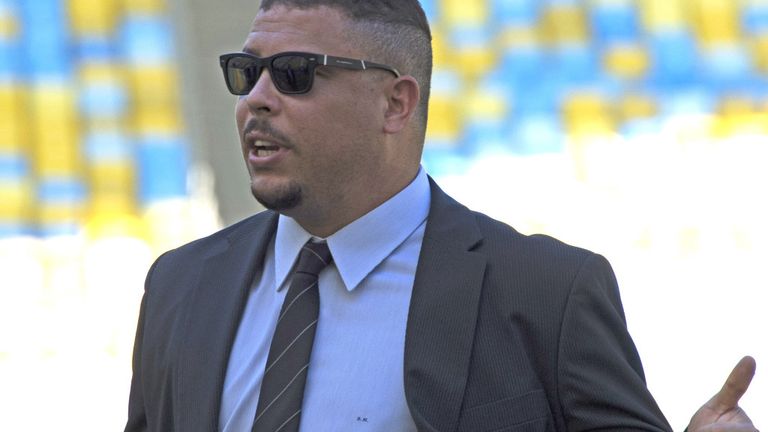 "But I don't think he changed the story of the game, it was a well-played, dynamic, intense game, I don't see any major refereeing responsibility," he added.
"We can't blame anyone for the violent tackle of a player that didn't target the ball, but rather wanted to harm another footballer."
With Neymar set to miss out on Tuesday's semi-final with Germany, the former Real Madrid and Barcelona striker hopes that Luiz Felipe Scolari's side win the tournament for their talismanic number 10.
"I sent him a message conveying all my support and solidarity, telling him I felt not only his physical pain but the agony of having to abandon the World Cup," Ronaldo said.
"He's such a young player with so many dreams, and one of those dreams was to play the World Cup in his own country in front of his own people.
"He has suffered a very heavy blow and I told him the whole country is proud of him, and that every effort will be made to win the World Cup in Brazil and dedicate it to him."