World Cup: Match hospitality denies Ray Whelan has broken ticketing laws
Last Updated: 08/07/14 5:06pm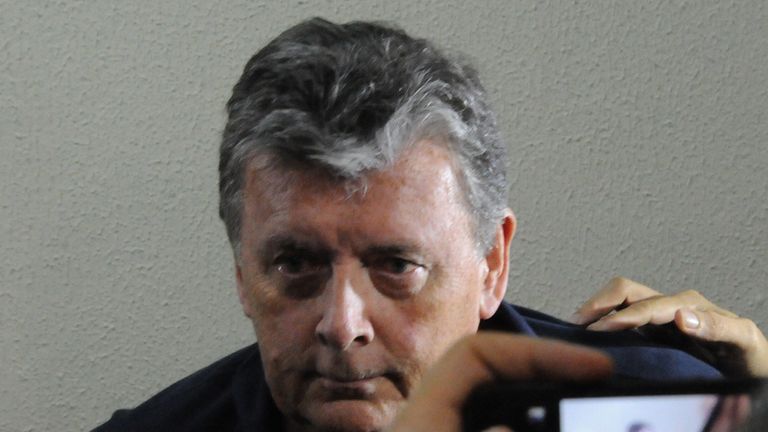 FIFA's hospitality partner Match does not believe their company director Ray Whelan has broken any laws regarding the sale of illegal World Cup tickets.
English businessman Whelan was arrested by Brazilian police on Tuesday as part of Operation Jules Rimet – a probe into a suspected multi-million-pound ticket touting operation.
Whelan has become the action's 12th arrest and has been subsequently released on bail, and Match insist their director will assist in the ongoing inquiry.
A statement released by the company read: "Ray Whelan has been released from police custody and will assist the police with further enquiries.
"Match have complete faith that the facts will establish that he has not violated any laws. Match will continue to fully support all police investigations, which we firmly believe will fully exonerate Ray.
"In the meantime, Ray Whelan, as well as the rest of the Match personnel, will continue to work on our operational areas of responsibility in order to deliver a successful 2014 FIFA World Cup Brazil."
Match, authorised by FIFA to sell deluxe packages, has identified four companies whose names appeared on tickets seized in a police raid last week, and warned supporters they may not be allowed access to the final World Cup games if they have these tickets.
The son of FIFA vice-president Julio Grondona also found himself facing accusations of selling tickets at more than face value last week, denying the claims and insisting he had given away some tickets to a friend.
Speaking from Rio de Janeiro, Sky Sports' chief news reporter Bryan Swanson said police "are continuing to investigate the alleged illegal sale of World Cup tickets".
According to FIFA's website, Match hospitality "offers clients premium tickets bundled together with a wide range of services such as facilities at the stadiums (including private suites, lounges and marquee tents), gourmet catering, preferential parking, entertainment and gifts".