League Two: Exeter City place Danny Coles on transfer list after abusive twitter message
Last Updated: 08/07/14 11:27pm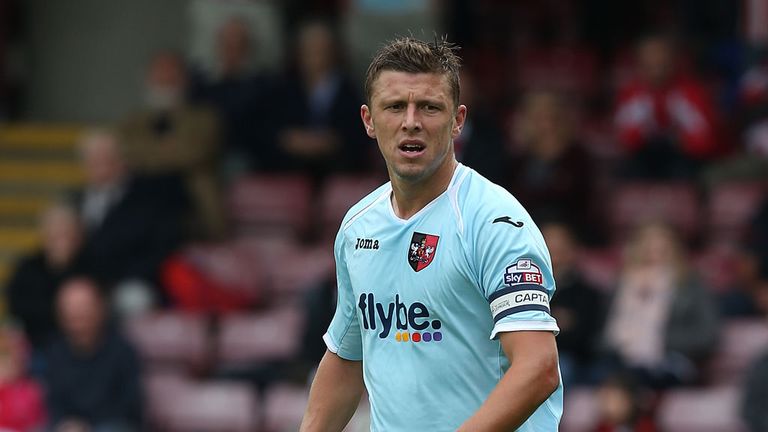 Exeter City have stripped the club captaincy from Danny Coles and placed him on the transfer list after he posted foul-mouthed abuse on Twitter.
The 32-year-old defender used a number of expletives in a reply to a young fan and was also fined two weeks wages' after a club hearing.
Coles has issued an apology and removed himself from Twitter since the incident last month, but faces an uncertain future at the League Two club.
An Exeter statement read: "Following a disciplinary hearing on Monday July 7 regarding his recent comments on social media, Danny Coles has been removed from his position as club captain and has been placed on the transfer list.  He has also been fined two weeks' wages.
"Exeter City football club will not tolerate abuse of anyone, in whatever form, and would like to extend its apologies to all those who were offended by Danny Coles' behaviour on Twitter.
"At the hearing, Danny Coles again apologised for any offence taken by his comments and has written a letter of apology to the young person concerned.  Exeter City football club and Danny Coles will now be focusing on pre-season training and the year ahead and will make no further comment on the matter."