World Cup: Argentina fairytale getting under Brazilian skin
After Brazil's humiliation in Belo Horizonte came the follow-up as Argentina secured their place in Sunday's World Cup final at the Maracana. Pete Hall was in Sao Paulo to see the tensions between the noisy neighbours...
Last Updated: 10/07/14 4:21pm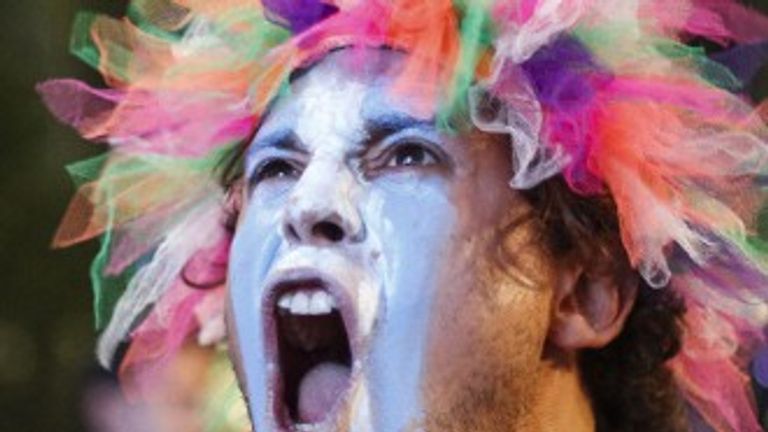 The torment started in Sao Paulo city centre, became more vociferous on the metro en route to Arena Corinthians, and around the ground you could have been forgiven for forgetting everyone was here for another World Cup semi-final altogether.
The incredible Mineirao massacre will live long in the memory for everyone who was in attendance in Belo Horizonte, but for Argentina fans, it will give them a source of ammunition for decades to come.
"Brasil, decime que se siente, tener en su casa a tu papa," one famous Albiceleste song starts, taunting their rivals over their round-of-16 victory over the Selecao at Italia 90, when nobody gave them any hope.
However, that famous chant, voiced to keep fans from slipping into a state of slumber as a result of the mundane fare on show against the Netherlands, could soon become a thing of the past, as Alejandro Sabella's men are on the verge of a reason to gloat on a much grander scale altogether.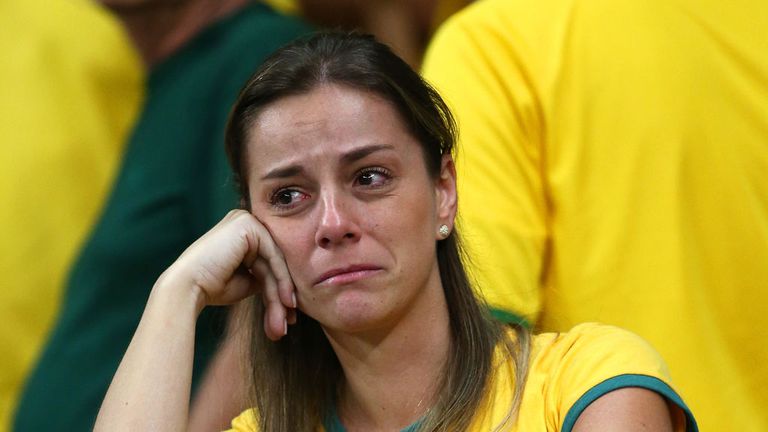 It is common knowledge that Argentinians and Brazilians don't get on. In fact, the majority of those in yellow and green hate their South American neighbours, so much so that they'd rather see their 'brother nation' fail, than succeed themselves.
"They are loud and have no consideration for others," Pablo, a brave, lone Brazil-flag garbed fan told me outside Arena Corinthians. "Look at them. They are bothered about our result more than their own."
He had a point. Specially-made T-shirts were spotted, the majority of the discussion was over events north-east of their current location, and drunken Argentines seemed hell-bent on annoying as many locals as possible, rather than rushing to their seats for the impending semi-final.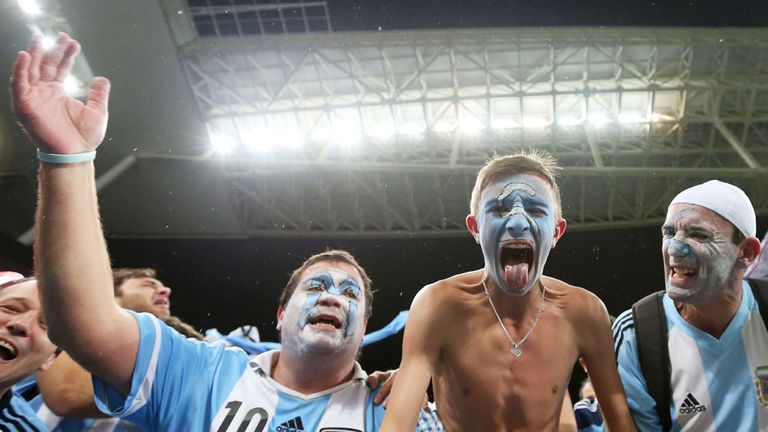 "We have never been interested by them, why would we?" Pablo continued. "We are five-time champions."
Yet, it is glaringly obvious that World Cup success, in their enemy's backyard, would pile further misery on Brazilians whose tournament has rapidly descended from one of hope to potential catastrophe.
"Siete, siete, siete," was the simple antagonistic chant directed at those Selecao fans glutton for further punishment in the stadium. Seven, seven, seven.
React they did, which only intensified the furore. There was nothing aggressive going on, and certainly no Barra Bravas looking for more than a sing-along. It was simply some very smug Argentinians revelling in their rivals' woe.
Insult to injury
To add further insult to injury, Argentina showed Brazil how to defend against a team who have showed as much attacking dynamism as the Germans on occasion in this tournament.
The Oranje's Arjen Robben touched the ball just six times in the first half, Robin van Persie 21 in the entire match and with the Dutch failing to register a shot on target until the 99th minute, La Albiceleste's fourth clean sheet of this World Cup was richly deserved.
Javier Mascherano and Lucas Biglia showed the bravery and courage that several Selecao players lacked when they wilted under pressure from German firepower, with the former especially running himself into the ground for the cause.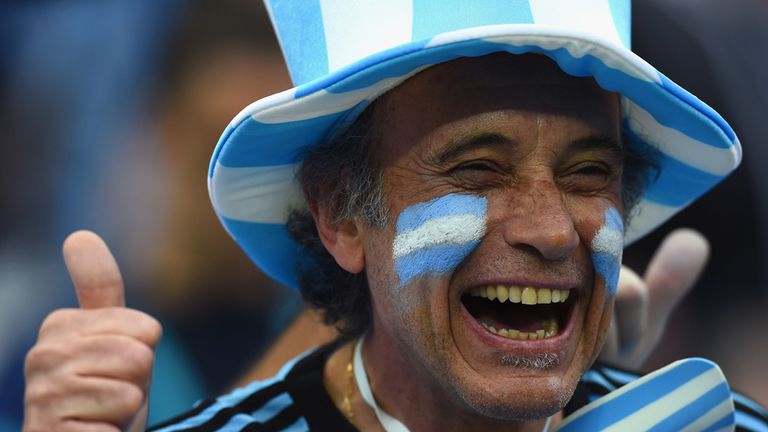 The excuses from Brazilians do not sit well with the Argentines in Sao Paulo, likening Neymar's absence to that of their own multi-faceted forward Angel di Maria's injury problems.
It has not completely gone to plan however, with Argentina's wastefulness in the final third offering those Brazilians further hope of obtaining some salvation from the tournament.
Before the semi-final, La Albiceleste had produced the most unsuccessful crosses in the tournament (86). That wastefulness from promising positions was apparent once again in the Arena Corinthians, with even talisman Lionel Messi not immune to such profligacy.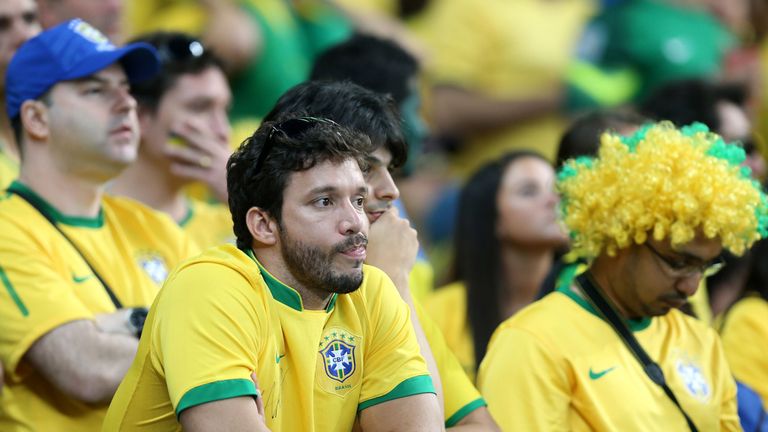 However, the Brazilian chants of 'Ole!' that greeted every error were silenced in clinical fashion after Argentina converted all four of their penalty kicks and reached their first World Cup final since 1990.
And just as Brazil did after their round-of-16 shock defeat 24 years ago, those in yellow in attendance on a cold, wet Sao Paulo evening could only cling to the superior past whilst watching their rivals celebrate.
Referring to their glittering history will only last so long if Argentina somehow bring the German juggernaut to a shuddering halt in four days' time, and the pain of the Maracanazo the last time Brazil hosted the World Cup will be dwarfed by what Argentina could achieve.
And the 'brother nation' will love every single second of it, and won't hesitate in reminding anyone that will listen just what they did in their rivals' backyard.