World Cup: Arjen Robben proud of Netherlands after beating Brazil to finish third
Last Updated: 13/07/14 7:23am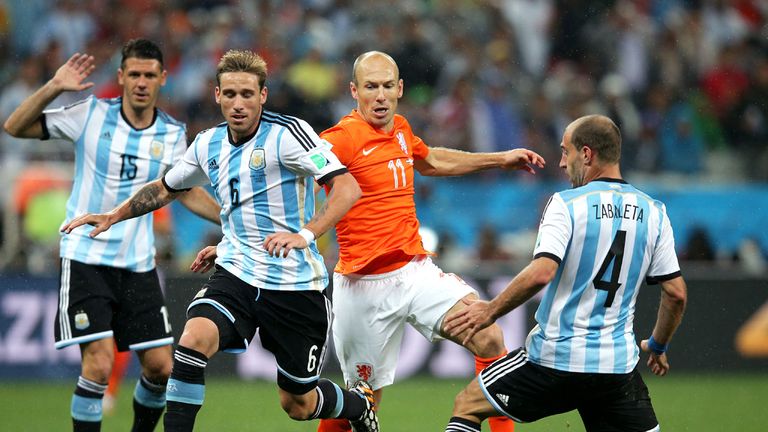 Arjen Robben hailed a 'great end' to the World Cup for Netherlands after they beat Brazil 3-0 to claim third place.
An early penalty from Robin van Persie set the Dutch on their way to victory over the hosts and Daley Blind added a second in the 16th minute.
Georginio Wijnaldum rounded off a comfortable win with a 90th-minute goal, leaving Robben proud of the team's achievements after bouncing back from a semi-final loss to Argentina on penalties. 
Robben said: "It was a great end - you can get rid of a bit of the shock of not going to the final, but not completely. The disappointment stays, we've been so close. We deserved more.
                  
"I'm finished, I've given everything. We've come so close.
                  
"That's why the third place is so deserved. I'm so proud of this team, compliments to them."
Wijnaldum echoed his team-mates sentiments, saying: "The most beautiful was our resilience. We were knocked out but we came back and finished third.
"We wanted to close it out well."