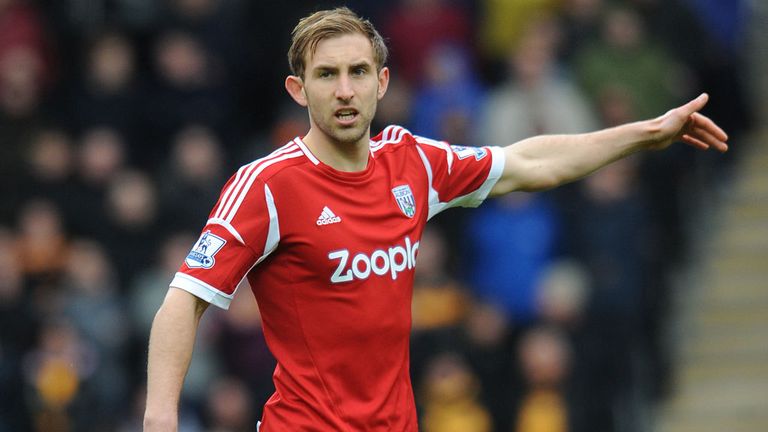 Alan Irvine has insisted he has no intention of letting Craig Dawson leave West Bromwich Albion because he would be difficult to replace.
West Brom have this week rejected an improved bid from Burnley for the centre-back, who has been at the club since signing from Rochdale in 2010.
Irvine is happy with his defensive options and has warned that it would take a very good offer for West Brom to consider selling the 24-year-old.
"My first signing after I came in was Joleon Lescott - that was so we could have four centre-backs that I feel comfortable with," Irvine said in the Birmingham Mail.
"And right now we have four centre-backs I am comfortable with. I'm not wanting to lose any of those centre-backs.
"Craig is on the way up. He's played for England under-21s, he's 24-years-old and he's not a player we want to lose."
Irvine added: "I think he will stay with us. He's going with us to the States and it'll take a very good bid for anyone to make the club accept it.
"He is an important player for us and if we were to lose Craig we would need to replace him because we would need another up-and-coming centre-half who has played in the Premier League and I'm not sure where you find those."
As well as keeping hold of his key players, Irvine is also looking to bring in reinforcements and the priority is to strengthen his attack.
Monaco striker Emmanuel Riviere had been on their radar but now looks set to join Newcastle United and Irvine admits the search for new recruits can be frustrating.
We know where the gaps are. Everyone knows where we're light up front.
Alan Irvine
He said: "We know where the gaps are. Everyone knows where we're light up front. 
"We would like to think we're close but it's difficult to get them over the line because there are so many people involved and so many clubs notified.
"I'm hoping that we get joined by some players when we're out in the States. But right now we don't know.
"Emmanuel was one of the players on our list. It's quite a big list and there are others.
"But it could drag on. The fact is that players and agents don't always commit early. They find out what choices are and then make their decisions.
"If there are players with alternatives then they wait and see what is best for them."