Michael Mancienne calls on English players to test themselves in Germany
By Ryan O'Donovan
Last Updated: 17/07/14 2:40pm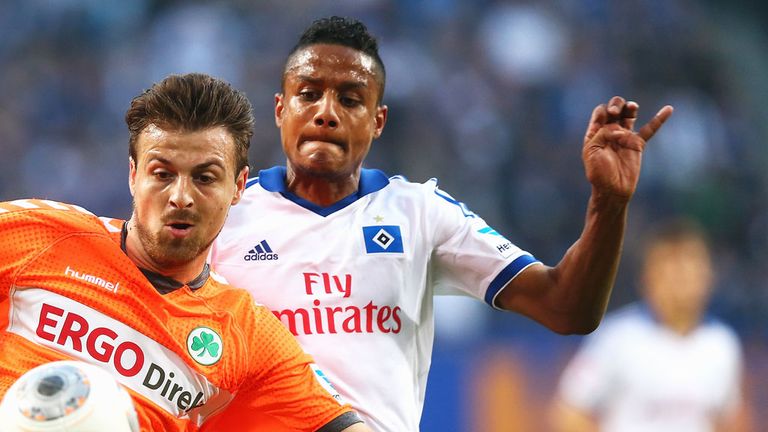 New Nottingham Forest signing Michael Mancienne is encouraging other English players to play in Germany after returning from a spell with Hamburg.
The former Chelsea player joined Forest on a three-year deal this week, but gained plenty of experience during three seasons at Hamburg, making 55 appearances in total for the Bundesliga club.
Ashley Cole, a former Blues team-mate, recently accused English footballers of being too afraid to play abroad, and defender Mancienne believes a move to the continent can only be beneficial.
He said, "It's been a great experience for me and I definitely have learnt a lot, but there's obviously been ups and downs.
"It's been tough at times and it's hard when you haven't got family and friends down the road that can come over quickly, but this has made me a stronger person.
"It has been a great test of my character as well and I think I have come through stronger."
Mancienne left Chelsea for Hamburg after loan spells at QPR and Wolves, but admitted that he always wanted to play abroad.
"At the time I actually did really want to play abroad and I thought it would be a great experience. I know football is a short career and I did want that experience and at the end I'm really happy that I've had it.
The defender will continue his career in the Championship, but relished the challenge of playing in Germany.
He added, "I think the German league is growing. We've seen the World Cup and how good they were and it's the same in the leagues. Every team tries to play football and it would be a great experience for English lads to do it."