World Cup: Vicente del Bosque staying as Spain coach, despite World Cup flop
Last Updated: 18/07/14 9:20am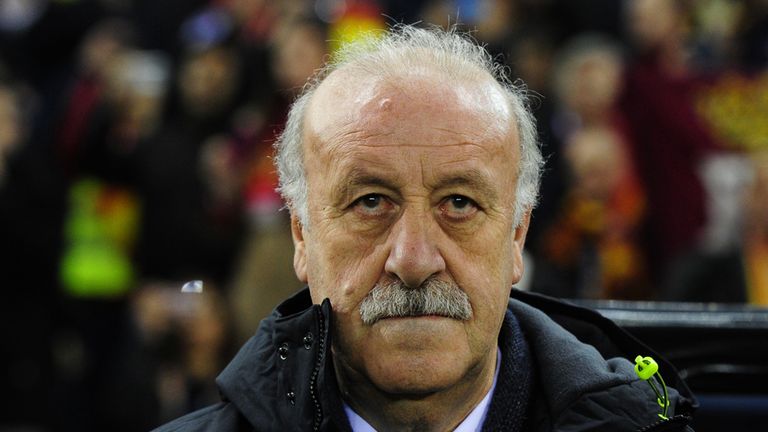 Vicente del Bosque has confirmed he will continue as Spain coach in spite of a disastrous World Cup campaign.
The 63-year-old had hinted he might step down following Spain's nightmare stay in Brazil, where they exited the tournament at the group stage after losing 5-1 to Holland and 2-0 to Chile.
However, speaking publicly for the first time since returning from Brazil, Del Bosque announced he and the Spanish Football Federation had agreed to continue working together, until his contract expires after the European Championships in France.
The coach admitted the team had failed to meet expectations at the World Cup but reiterated his achievements since taking the job in 2008, winning the World Cup in 2010 and the European Championships in 2012.
"I have been in contact with the Federation in this time of reflection and they've decided that the last six years say more than two bad games," he told Spanish media from his home town of Salamanca.
"The Federation are feeling strong at the moment and they value the work I have done. We are feeling strong again and we are going to continue our work, in the same way we always have."
Del Bosque also insisted his team did not need to be revamped after the World Cup, and looked ahead to Euro 2016.
"We don't need to have a drastic revolution, we need to go in the same direction while making some small changes." he said.
"We can do much better and get on the right track again. We're going to try and defend our title at the next European Championships."