Liverpool to collect Fair Play award as FA publishes Respect Programme figures
Last Updated: 21/07/14 12:49pm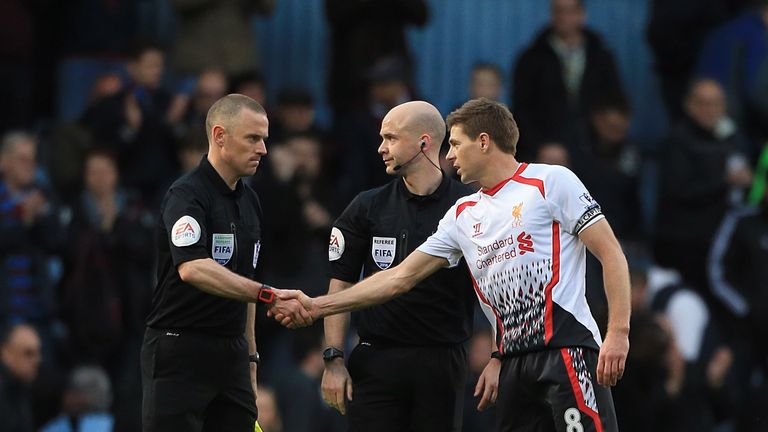 The Football Association says its Respect Programme has led to a reduction in misconduct at all levels of the game.
Liverpool will collect the Premier League's Fair Play award at a ceremony ahead of next month's Community Shield at Wembley, where winners from local football will also be honoured.
Figures collated from 1,150 leagues have been published ahead of that event showing a 20 per cent reduction in bookings for dissent since Respect was launched in 2008, while misconduct charges fell 10 per cent.
Programme manager Dermot Collins said: "Respect is the collective responsibility of everyone involved in football to create a fair, safe and enjoyable environment in which the game can take place.
"The Respect Programme has raised awareness of appropriate behaviour both on and off the pitch for players, coaches and spectators alike."
Fair Play awards are given to a team from each of the four professional leagues in England, and Liverpool will be honoured along with Burnley, Walsall and Exeter.