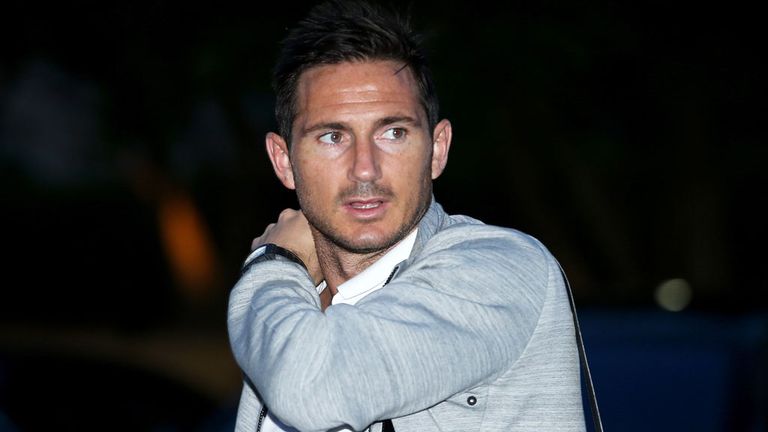 Frank Lampard's move to New York City is expected to be confirmed on Thursday afternoon.
The 36-year-old midfielder ended his successful Chelsea career this summer after his contract expired and will be unveiled by the Major League Soccer side at a news conference.
He will link up with Spaniard David Villa, another summer signing for Manchester City's sister club, as they prepare for their first season in the MLS.
Lampard becomes the latest player to make the switch from the Premier League, joining Robbie Keane, Tim Cahill and Jermain Defoe, who all moved from England to North America.
Gareth Bale is currently in the USA with Real Madrid as part of their pre-season preparations and is impressed with the improving standard of football in the MLS.
"I think US soccer is on the rise," he said. "I think it showed this year in the World Cup. They had a record amount of viewers watching them and I think for a while now it's kept improving. I think a lot more people are watching it.
"The standard of the game over here is going up. If we help that by coming over, then that's great and I think a lot of players are finding it very exciting to come over here to play football, and I'm sure a lot of people will continue to do that."
Lampard won three Premier League titles, the Champions League, the Europa League, four FA Cups and two League Cups during his time at Stamford Bridge.