Rangers boss Ally McCoist delighted with Lewis Macleod's return to fitness
Last Updated: 24/07/14 3:57pm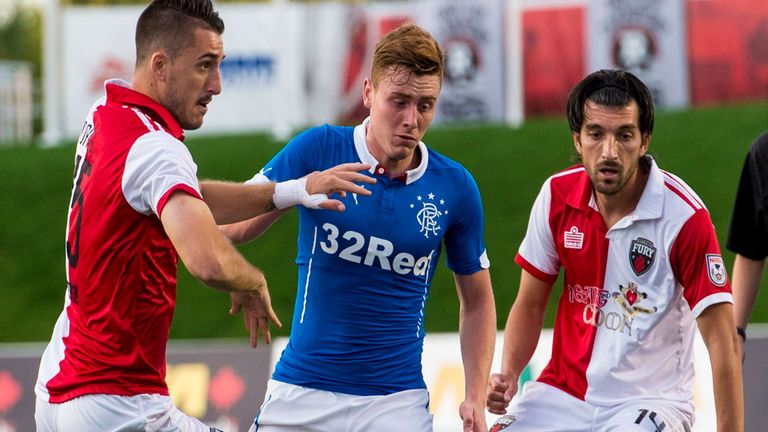 Rangers manager Ally McCoist has welcomed the return of Lewis Macleod after the midfielder proved his fitness in a 1-0 friendly win over Ottawa Fury.
The 20-year-old had been sidelined since January due to an illness which affected the muscles around his heart, but he continued his comeback in Canada.
Sky Sports Alerts
Breaking news, transfer gossip, line ups and goal alerts from your football club - delivered direct to your mobile.
Sign up for Sky Sports Alerts
Macleod set up Nicky Law's winning strike with a clever turn and McCoist is glad to have the fully-fit youngster back in his first-team plans.
He told the club's official website: "His confidence is rising and it's like having a new player in many ways. Lewis has had a seriously tough time of it this year with the medical condition he had.
"That was very, very difficult for him and seeing the boys coming in to train each day, especially for a young lad, is soul destroying.
"Lewis handled the situation very well and he has come back looking very strong and he has worked hard in pre-season.
"Without wanting to put any pressure on him at all, if he plays anything like he did for the rest of the season the way he did against Ottawa, we'll be happy."