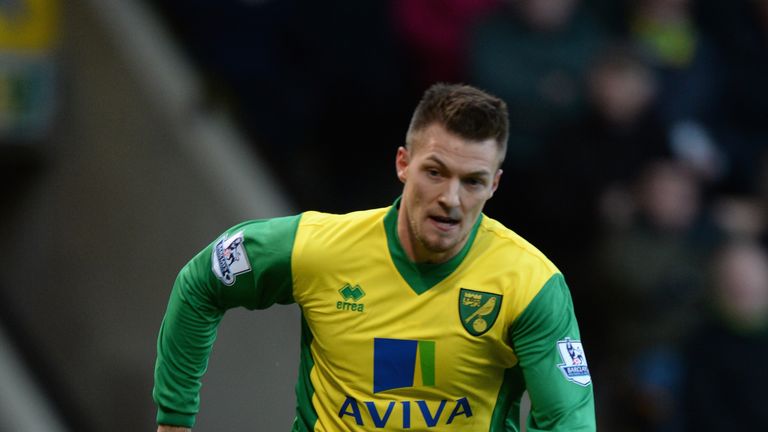 Anthony Pilkington is looking forward to making a fresh start at Norwich City after playing a minor role in their doomed Premier League campaign last season.
The Republic of Ireland international made just ten starts as Norwich suffered relegation and did not feature at all during Neil Adams' brief spell in charge towards the end of the season, but the club has taken up an option in his contract to keep him at Carrow Road.
Pilkington is now determined to make up for lost time and is happy to have come through 90 minutes in the opening match of Norwich's pre-season tour to Italy.
"I can't wait to get going," he told the club's official website. "No football player enjoys pre-season but it has to be done and you want to get the season started. 
"The coaches would say the same. It will be a long hard season and you need to be ready for it. The new boys have settled, especially Laffs (Kyle Lafferty), and they are getting used to how the manager wants to do things here.
"It's good we are here for eight or nine days to get to know each other. For me, I'm just taking things one step at a time and that means trying to get into the team and take it from there."
Pilkington joined the Norwich squad later than most this summer after being given an extended break following his games for Ireland at the end of last season, but he is satisfied with his fitness with a few weeks still to go until the start of the new campaign.
He said: "I was still playing three or four weeks into the pre-season break so in that respect coming back a little bit later hasn't made any real difference," he said. 
"I wasn't really behind too much. Myself and Wes (Hoolahan) and Martin (Olsson) had done all the testing when we came back and we were just the same as the other lads. They just got a longer break."