Premier League: Leon Osman looks back on 10-year Everton career
By Alan Irwin
Last Updated: 02/08/14 11:49am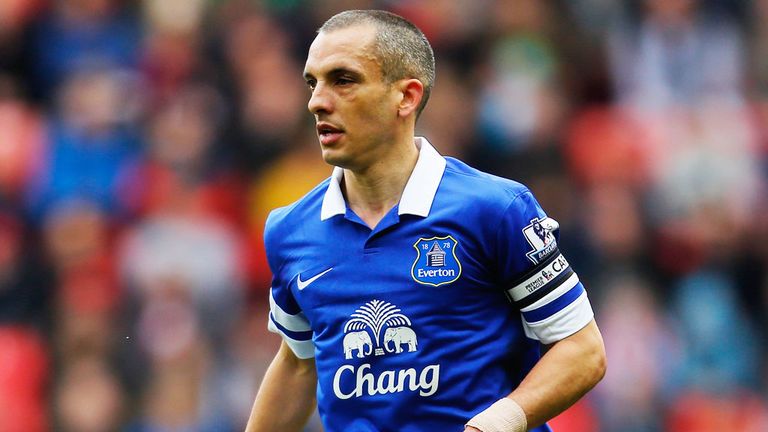 On the eve of his testimonial Everton midfielder Leon Osman admits the last ten years have simply flown by, reports Sky Sports News' Alan Irwin.
"I can remember that goal at Wolves on my full debut as if it was yesterday" – Osman says as he prepares for the game on Sunday against FC Porto at Goodison Park.
Osman has completed over ten years of first team football with Everton clocking up 388 appearances and scoring 54 goals along the way.
I'm not finished yet despite the testimonial. I'd like to think I've got a few more seasons left in me at the top.
Leon Osman
That full debut he refers to came on the 1st May 2004 with his goal coming as early as the third minute - almost to his own amazement.
"I was delighted to get my first start and to score after just three minutes was incredible and a great feeling," he remembers. "But unfortunately we went on to lose the game 2-1 so although I'll always remember my debut and the goal I'd rather we won the match!"
The following season saw Osman become a first team regular, and up until last season he had only experienced one manager, David Moyes, during his time at Everton.
However, his importance to the side certainly did not diminish under Roberto Martinez. Last season saw him appear in every one of Everton's 38 league games, the only player at the club to complete that feat in the campaign.
"It's been different under Roberto after playing under David Moyes for so long but the lads have adapted and we've done really well, we've got a good strong squad with European football this season too," Osman says.
More games that matter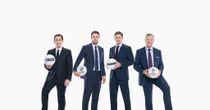 Click here to see Sky Sports' unrivalled schedule of live Premier League fixtures
"I'm still hoping we can add a few more before the season gets underway, hopefully even before my game on Sunday, I'd welcome a few new faces for my testimonial - that would be great!"
Osman's ability on the ball and overall influence in midfield saw him rewarded with two England caps, although that recognition only materialised two years ago, with the midfielder beginning to feel that international football had passed him by.
Club football has been his bread and butter and Osman's love for Everton is clear, many believing he's the epitome of a one club man and fully deserving of his imminent testimonial game
As clear as those memories are of his first Everton goal, he can also fondly remember his last one too....in a 3-0 win at Newcastle in March of this year.....but don't dare tell him that's his last.
"I'm not finished yet despite the testimonial," he insists. "I'd like to think I've got a few more seasons left in me at the top."