Women's World Cup: Estonia boss Keith Boanas wants grass pitches at Canada 2015
By Dev Trehan
Last Updated: 26/08/14 6:49pm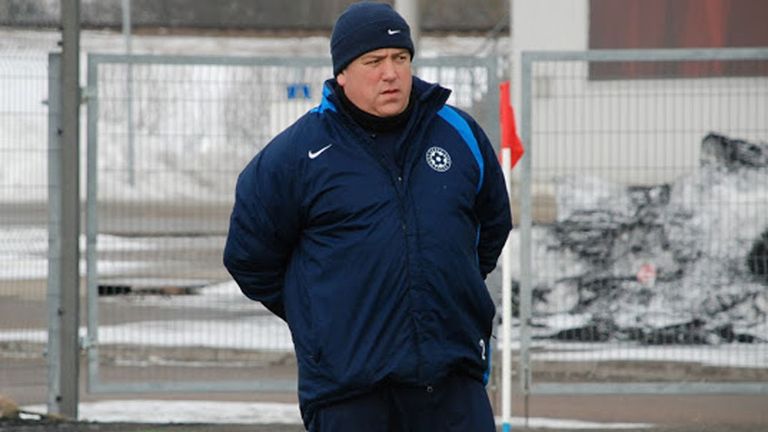 The 2015 FIFA Women's World Cup in Canada must not be played on artificial pitches, according to Estonia manager Keith Boanas.
More than 40 international players have petitioned FIFA and the Canada Soccer Association asking for a reversal of the decision to to stage matches at next year's tournament on artificial turf.
FIFA World Player of the Year Nadine Angerer and USA trio Abby Wambach, Alex Morgan and Heather O'Reilly are among those demanding games are staged on traditional grass pitches.
Due to his role with Estonia, Boanas is extremely familiar with the sort of artificial surfaces which are currently set to be used at all six stadiums in next year's women's showpiece.
"In my opinion, there will never be a substitute for playing football on a well prepared grass field," Boanas told Sky Sports.
"The finals of the biggest competition in the world for the women's game should absolutely be played on high quality grass fields, as is the men's.
"If I was fortunate enough to be involved in this competition at this stage, I would want this for my players and for the game."
"It is the pinnacle of any player's and coach's career, and everything should be done for it to be the best experience possible."
Grass pitches are impossible to play on in Estonia during the depths of winter, but Boanas insists the country's top international players would always elect to play on grass if given the choice.
"Working in a country where artificial fields are an absolute necessity, I am obviously grateful for them," the 55-year-old said. "Especially with the advances in technology in the quality of the field - 3G/4G - as opposed to the old carpets that we had in the 80s.
"But Estonia has a fairly decent summer when it gets here, and they have some wonderful grass field stadiums.
"Even though playing on field turf is second nature to the players here, male and female, whenever they get the opportunity to step on and actually play on a decent grass field, it's like giving them a birthday present. That is where the vast majority of players love to play."
The former Charlton Ladies manager added: "The arguments on the variance in the bounce and run of the ball are valid and in extreme heat, the injury-risk and stresses on the feet and joints definitely seem to increase on field turf in my experience over the years.
"I'm not sure if scientific evidence is available or not but it does seem that many of these injuries, certainly here in Estonia, could be linked to training and playing consistently on field turf."