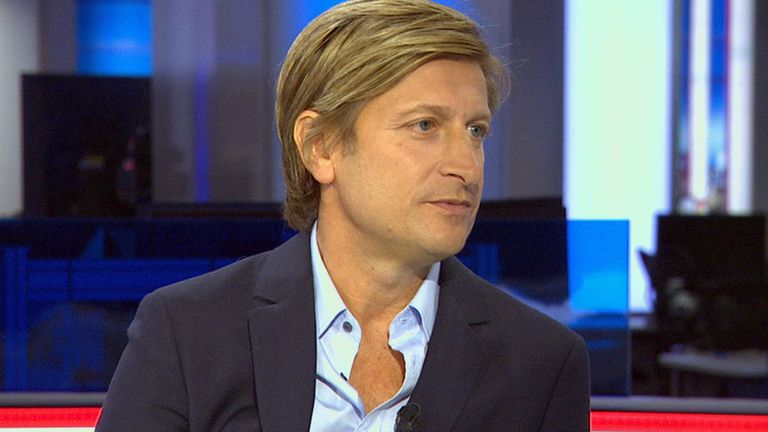 Co-chairman Steve Parish has revealed that Crystal Palace are close to completing the signing of a new midfielder.
The Eagles have only brought in three new recruits this summer, with striker Fraizer Campbell, defender Brede Hangeland and goalkeeper Chris Kettings making the switch to Selhurst Park.
But Parish, a guest on Sky Sports News HQ, told fans to expect at least one more new arrival before Saturday's opening Premier League fixture against Arsenal.
He refused to name the transfer target, a Premier League midfielder, but did admit the club had been given permission to discuss personal terms with the player, who is expected to arrive in south London this week for a medical.  
Palace will table a bid for another player in the next few days as they attempt to strengthen Tony Pulis' squad.
"Hopefully we have got another one nearly done today," said Parish. "That should be in the public domain tomorrow or the day after.
"We've got a bid going in on another player in the next day or so. We're confident we'll be more or less where we want to be by kick-off time, maybe a little bit behind, but by the time the window closes… exactly what we want to achieve."
When asked about the mystery midfielder, Parish added: "We have a bid in for a player tonight. 
"We've had permission to talk to the player. We are very close to personals with the player. Hopefully he will be down for a medical tomorrow and with any luck we'll get him in the squad for Saturday.
"It's another really good moment for our football club and a good moment of advancement. A very good player, someone we are looking forward to welcome at the football club. We've not signed on the dotted line yet, I don't want to say who it is, but we're very excited to get it done."         
Wilfried Zaha has been repeatedly linked with a return to Palace, with reports suggesting the winger is not part of Louis van Gaal's plans at Manchester United.
But Palace are still waiting to find out whether United are willing to let the 21-year-old leave Old Trafford.
"Wilf is a big part of our football club so the speculation is always there," said Parish. "I think right now, Manchester United haven't decided what they want to do, so it would be unfair for me to talk about a Manchester United player.
"We'll have to wait and see and Palace fans will have to wait and see. Certainly if he's available, I'm sure it's one me and the manager will be having a conversation about."
Reports have suggested that a row over bonuses has disrupted the players' preparations for the new campaign.
But Parish has dismissed these claims, insisting he had reached an agreement with the squad.  
"It's all a storm in a tea cup really," he said. "Every team has to submit their bonus schedule before the beginning of the season.
"Our one is done and dusted. We had a bit of a discussion on it, a healthy discussion. We're trying to get everybody's interests in line.
"We're all pulling in the same direction.  All the stories of a rift are very far-fetched. We're all fine."