Soccer AM car park game: come and have a go at The O2
This might be your one and only shot at glory...
Last Updated: 15/08/14 9:14am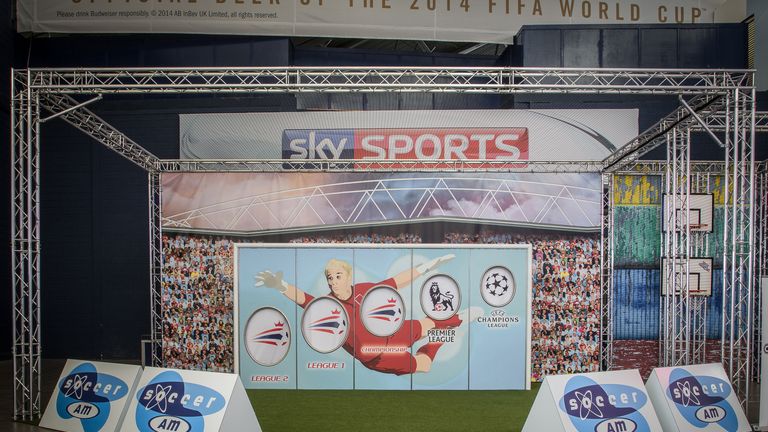 Come and have a go at the Soccer AM car park game at Sky Studios, The O2 to see if you have the skills to pay the bills!
You've seen you're favourite footballers and personalities try their luck every week on Soccer AM but now it's your turn – so bring the kids or ring your mates if you've got what it takes.
Remember that iconic strike from Kasabian's Serge Pizzorno? Or Razor Ruddock's awesome backheel? This is your chance to go down in history with these two Soccer AM legends.
Check out these top five car park goals of all time and scoot down to the O2 and have a go yourself...
The Soccer AM car park game is at Sky Studios in The O2 until August 28. 
It's all part of Sky Sports Challenge Zone at the Sky Studios in the O2. Get into pole position and race on your favourite Formula 1® track, take a swing for Ryder Cup glory on the world-famous course at Gleneagles, and sprint for the finish in the Team Sky Time Trial on our Pinarello bikes in our interactive sports simulators. If you're up for the challenge, shoot to score at the famous Soccer AM game or change your aim at the Game Changers basketball hoops, before taking your place in the Monday Night Football line up. If spectating is more your style, take a seat at our Sky Sports News HQ desk to present the latest headlines before getting up close to your sporting heroes in our interactive photo booths.
Plus, there's loads more sporting fun to be had, so what are you waiting for? Join us at Sky Studios this summer for a fun day out the whole family can enjoy for free. Open daily 11am-7pm.