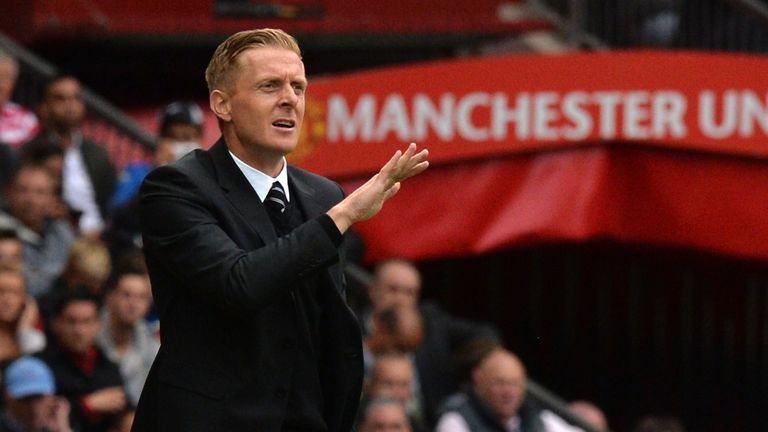 Swansea City's Garry Monk says he is working hard to earn the right to be known as a good manager but knows that he has to use his time well to stay in a job.
Monk was placed in charge on an interim basis at the Liberty Stadium in February after the sacking of Michael Laudrup, before signing a permanent contract three months later.
He helped keep the club in the Premier League last season and Swansea began the new campaign with an impressive 2-1 victory at Manchester United, but Monk recognises that first-time bosses need to learn quickly otherwise their careers can never take off.
He told the Daily Mail: "Every day I am earning the right to be seen as a better manager. I want to earn the right to call myself a top manager. But I know this could be my only chance.
"I know that as well as I get on with the board, they will not hesitate to do what is best for the club if we don't perform.
I know that as well as I get on with the board, they will not hesitate to do what is best for the club if we don't perform.
Garry Monk
"But if you manage by fear of that you're done. You have to keep learning until you are a good manager - you have to use your time well. I am in this job and now I have to work as hard as I can to learn fast and make it a success."
Monk has stayed in contact with a couple of former Swansea managers to ask for advice, but feels it is crucial that he makes his own decisions. 
He explained: "Brendan (Rodgers) and Roberto (Martinez) have been great. I [don't] just call up managers and ask what to do. I'll deal with it myself because I feel that is the way I'll learn. If I think I have done it right then great, but if I think I could have done it better I'll ask for advice, 'This is how I dealt with it. How would you deal with it?'
"Every mistake I have learnt from. I had chats with Brendan about the situation with players leaving. I have asked about situations he and Roberto had. But it was only after I did something myself - there is a lot to learn and often not much time."
Monk admits that things could have turned out very differently, having been told by Laudrup in August 2012 that he was free to leave.
However, a move to Bristol City fell through and he was still with Swansea when the Dane was dismissed, with the club deciding that he was the right man to step up to the job.
He recalled: "I didn't have conversations with Michael about leaving. I read it in the press. I didn't want to go, definitely not. I was close to my 10th year here, we had gone through the divisions together. This is not just a club for me.
"But I know how football works. A move to Bristol City was arranged and I'm not sure people realise how close I was to going.
"I was going to go that weekend but got a back spasm and didn't train for three days. I told them I would be ready in two weeks, but they needed me immediately.
More games that matter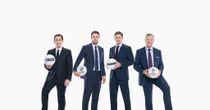 Click here to see Sky Sports' unrivalled schedule of live Premier League fixtures
"It fell through, so I decided to work my nuts off and convince the manager he could rely on me. I ended up playing 15 games that season and the rest is history."
Monk has had his first experience of working in a transfer window this summer and has explained why he decided to let the likes of Michu, Pablo Hernandez and Chico Flores leave.
"It's been so hectic I've barely had time to think," he said. "I wanted to keep them but they wanted different challenges.
"I made a decision that I only wanted players who really wanted to be here so I let them go. It's important here that players want to be part of this group."