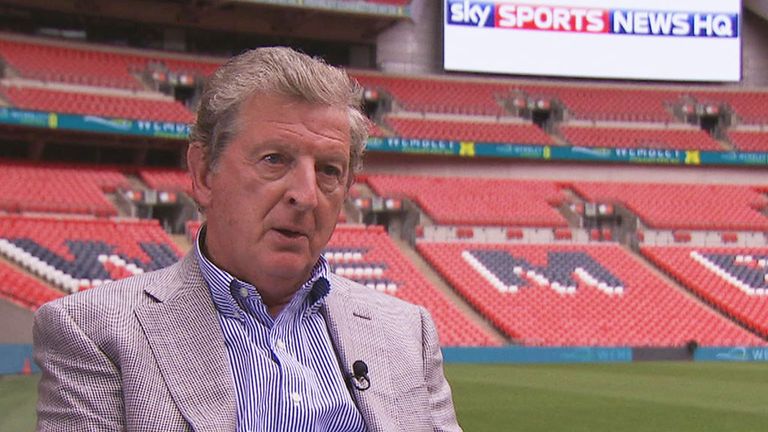 Roy Hodgson has put England's awful World Cup display behind him and has set his sights on winning Euro 2016.
England finished bottom of their World Cup group in Brazil after losing to Italy and Uruguay, and only managed to get a single point thanks to a dour 0-0 draw with Costa Rica.
England fans seem to be turning their back on Hodgson's team with only 17,000 tickets sold for England's friendly against Norway at Wembley on September 3.
But, despite the pessimism surrounding his team, Hodgson says England will head into the qualifying campaign with the overall ambition of winning the 24-team tournament in France two years down the line.
"I don't think we will ever go into a campaign as England without setting to win it," Hodgson said.
"There will be stronger teams in front of us, but we know how small the margins are in tournaments.
"We have seen lots of teams win major tournaments who are not fancied to win it at all, like Denmark in '92, Greece more recently (at Euro 2004).
"We are going to plan well, set up well and give the players as much confidence as we can give them."
Hodgson also remains optimistic about England's immediate future.
"As a manager, you always hope your best moment is to come. It's dangerous to think too much about the past and get hung up on matches in the past.
"There will be moments you look back on with pride and others sorrow and regret, but that is part of life as a football manager.
"The great thing is that there is an awful lot to look forward to."
The England boss is hoping youngsters like Raheem Sterling, Daniel Sturridge and Jordan Henderson will step up and replace retired players like Steven Gerrard and Ashley Cole.
He added: "If you are replacing a 100-cap man with a 10-cap man he needs to get that experience of the ups and downs of a 100-cap man, and in the course of the next two years the players will get that experience.
"Some of the top clubs in the league are showing faith in their young players.
"I hope the players who we take to Euro 2016, assuming we qualify, will be much more ready than they are now."