Premier League: Mauricio Pochettino says Tottenham need to learn after Liverpool loss
Last Updated: 31/08/14 5:18pm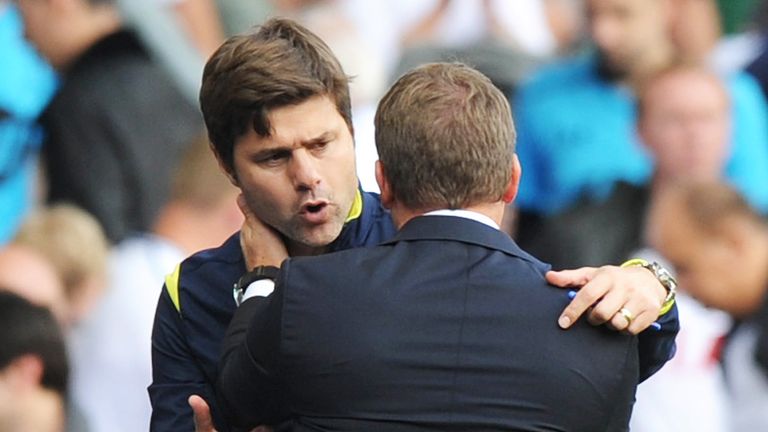 Mauricio Pochettino admitted that Tottenham Hotspur had been taught some important lessons in their loss to Liverpool.
Spurs went down 3-0 at home as Raheem Sterling, Steven Gerrard and Alberto Moreno scored for Brendan Rodgers' side.
Pochettino believes the pivotal moment of the match was Gerrard's goal, which came from the penalty spot after a foul by Eric Dier on Joe Allen.
While he thought it was a 'soft' decision, Pochettino accepted after the final whistle that his side had been well beaten and would need to improve significantly.
"Today was a very tough day for us," Pochettino, whose team had won their opening two league games, told Sky Sports.
"I think the key to our defeat was the start of the second half when there was a soft penalty.
"We played OK but were unlucky in the key moments. 
"It was a very soft penalty but we need to improve. We need to build our confidence and build our future.
"We have a lot of games ahead. Sometimes you improve from your victories but you need to improve too from your defeats."